Fentimans is capitalising on demand for in-home drinks with the launch of new tonic water fri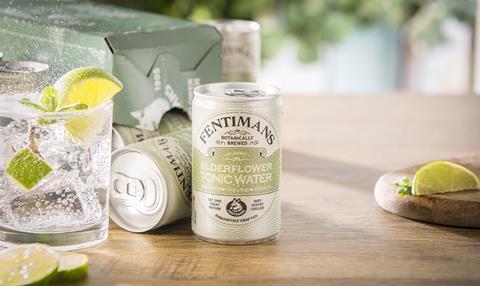 The new format consists of 8 x 150ml cans and will be available in six flavours: Premium Indian Tonic Water; Naturally Light Tonic Water; Valencian Orange; Pink Grapefruit; and Pink Rhubarb Tonic Water (rrp £4.99 each).
In addition to the roll-out of the fridge packs, Fentimans is also launching a new Elderflower Tonic Water as part of the range.
Andrew Jackson, marketing director for Fentimans, said: "The continued rise of premium spirits shows no sign of abating, with in-home consumption acting as a central pillar for the ongoing growth. The introduction of Fentimans in a 150ml can fridge pack, adds an element of convenience and permissibility, whilst continuing to add value to the premium mixers category."
The new pack format will be made available for independents to order through the wholesalers. The launch will be supported by a digital and influencer marketing campaign, ahead of planned above-the-line activity this summer.