Family-owned shortbread manufacturer Dean's is set to launch a new advertising campaign to raise awareness of its biscuit offer and build brand loyalty.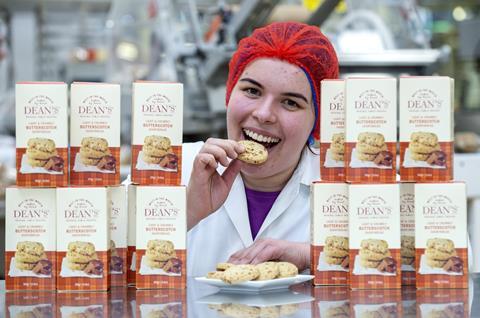 The new campaign carries the strapline 'A better class of biscuit' and introduces humorous illustrations, positioning Dean's as a premium snacking option.
Siobhan Ingram, brand manager for Dean's, said: "We're incredibly proud of the exceptional quality of our shortbread and the new advertising campaign reflects this passion and communicates it in a light-hearted way.
"It's a really exciting time for the Dean's brand, we're already a household favourite in Scotland and we're keen to celebrate this success and raise our profile even further. We're hoping our advertising campaign will encourage people to see Dean's shortbread as a better class of biscuit and treat themselves.
Ingram added: "The humorous new ads will boost our visibility, appeal to our loyal customer base and encourage new shoppers to try the delicious taste of Dean's."
Launching on 1 April, the one month targeted campaign will run across radio, outdoor and digital media, supported by a PR and social media campaign.