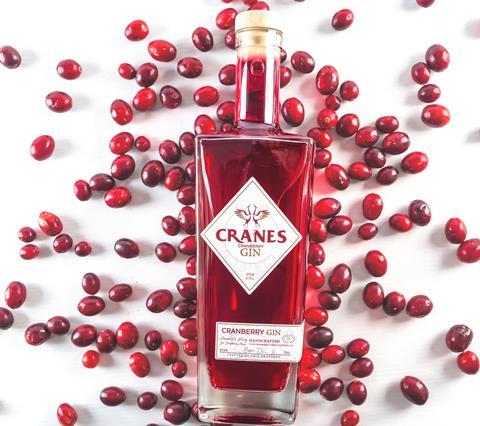 Crane Drinks is adding a new cranberry flavoured gin to its product portfolio.
Cranes Cranberry Gin (37.5% abv), which is made using premium cranberries with no added sugar or artificial flavours, claims to offer a smooth, fruity and sharp taste.
The announcement follows a consumer vote, where followers of the brand had the opportunity to choose the next product line for Cranes Drinks.
Cranes Drinks co-founder, Dan Ritsema, said: "It was very important for us to include our consumers in the development of our next product line. Our brand following is extremely loyal, with many joining us on our journey from the very beginning and so as a thank you, we wanted to create a new product line specifically for them."
Cranes Cranberry Gin is available now and has an rrp of £32.