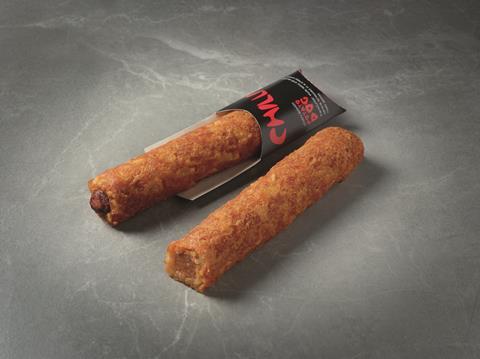 Country Choice has added two hot flavours to its Potato Dog range.
The Curry Potato Dog is a frankfurter-style curry sausage wrapped in a potato rösti outer, while the Chilli version features a curry-flavoured sausage. The pair join the two established varieties, Classic Pork, and the vegetarian Fiery Cheese Potato Dog, rösti loaded with green pepper pieces and stuffed with a cheese and jalapeño pepper filling.
The 140g Potato Dogs are packed in cases of 20, with an rrp of £2.05 per snack. Baked from frozen in 20-25 minutes, they have a four-hour shelf life in the hot cabinet once cooked, and are easily identifiable by their colour-coded cardboard holders.