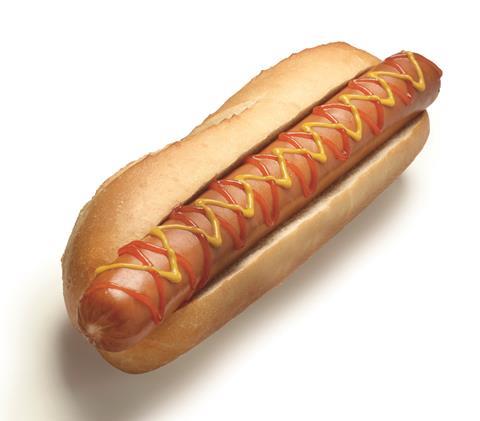 Country Choice's Hudson's brand has added a Halal option to its hot dog and burgers range.
The range now includes a beechwood-smoked German bockwurst Classic Hot Dog; a Quorn Hot Dog meat-free frankfurter with a smoked pork flavour; the new Halal Hot Dog; an all-day pork Breakfast Sausage; a BBQ Pork Ribuette flame-cooked pork rib steak with a distinctive BBQ flavour; and the Burguette, a quarter-pound, flame-cooked beef burger offering a twist on a regular burger and bun.
All varieties can be served in Country Choice's fully baked, pre-sliced baguette that will defrost in two hours, and have rrps ranging from £1.89 to £2.69.