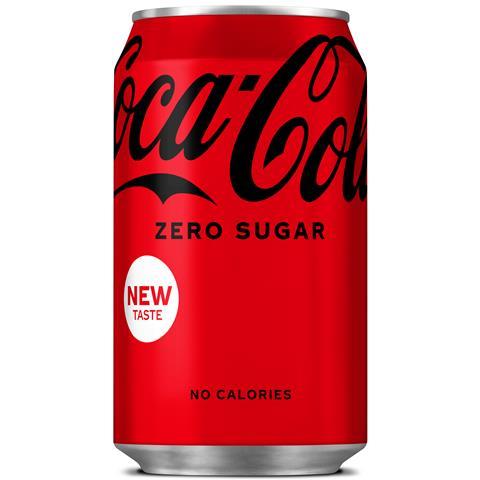 Coca-Cola Zero Sugar has been changed by Coca-Cola as part of a broader campaign to highlight the experience of drinking a Coke.
The new campaign, "Open That Coca-Cola", explores universal, non-verbal reactions to drinking a refreshing Coca-Cola and is supported by a brand-new track crafted by Tyler, The Creator. The campaign will be launched via TV, online video and radio advertising, as well as interactive Out Of Home advertising, shopper activation, PR and on digital and social media.
As an extension of the campaign and rolling out across European markets over the coming months, an evolved Coca-Cola Zero Sugar will be launched.
Of the campaign, SVP of marketing Europe Walter Susini said: "The experience of enjoying a Coca-Cola has always been beyond words - from the anticipation of that first sip, to the full power of its taste and the continuous rediscovery each time you drink it. We're really excited to launch this campaign to celebrate and express the iconicity of the experience, not through one single word, but through music, movement and a universal language that can be recognised by each person that experiences and loves Coca-Cola."