Chicago Town's Pizza to Go range is to expand with the introduction of a new variant as well as equipment and display solutions for retailers.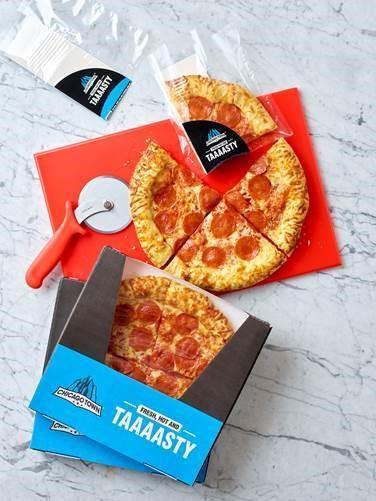 The new Smokey Bac'n & Mushroom 10" take-away stuffed crust pizza is the latest vegan line to join the Pizza to Go range. It joins the six-strong line-up of popular takeaway pizzas which include: Loaded Cheese, Loaded Pepperoni, Chicken & Bacon, Magnificent Meat Feast' and the vegan Sticky BBQ Jackfruit.
Senior brand manager at Dr Oetker Richard Cooper said: "Our new vegan smokey bac'n & mushroom pizza is an exciting new addition to the self-serve pizza to go range. It will appeal to a growing number of vegan and vegetarian consumers who want the same indulgence and familiarity they get from regular non vegan pizza."
Also new for 2021 is a range of exciting self-serve solutions which Chicago Town has developed in partnership with food to go equipment suppliers including Lincat, Nuttall, Counterline and Fri-jado. The new self-serve packaging and point of sale solutions are being rolled out to help retailers drive awareness and deliver impact.
A new counter-top solution is now available to retailers and includes a convection hot air system to ensures the pizzas hold for up to three hours.
The unit is capable of displaying up to 16 individual pizza quarters at a convenient angle to maximise space and drive incremental sales, all the while keeping accurate, safe temperature control.
Chicago Town has also developed self-serve packaging solutions including new whole pizza boxes which allow the pizza to stay fresh for up to three hours. The dedicated self-serve quarter slice holder has a perforated bag allowing the pizza to breathe while still retaining freshness and the cardboard sleeve protects the pizza.
Retailers can also avail of the new range of branded merchandising solutions and point of sale for retailers to help them create impact, awareness and demand including pavement signs, posters, shelf edge labels, price lists and a range of disposables.