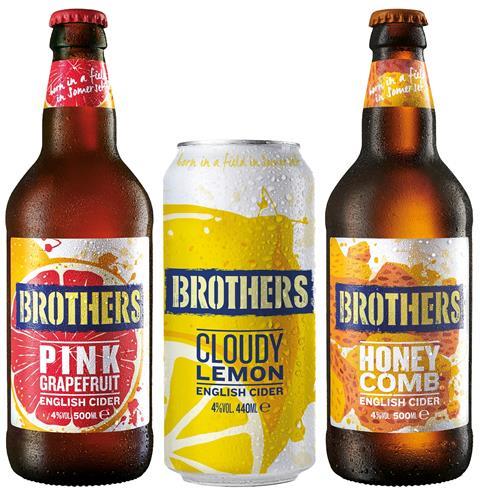 Brothers Cider is to expand its range of ciders with the addition of two new flavours.
Pink Grapefruit and Honeycomb are the two new variants to be added to the range. Brothers is also bringing its Cloudy Lemon variant back, due to popular demand.
All of these new additions to the Brothers range are gluten free, vegan friendly and at 4% ABV.
Senior marketing manager at Brothers Nicola Randall said: "We know that there is a huge desire from fruit cider drinkers for new and interesting flavours, therefore we are confident that our two new and original flavours Pink Grapefruit and Honeycomb, will not only excite our existing customers but bring in new ones as well. As part of our flavour strategy for 2021 and as a leader in innovation within the category, we are also excited about the return of Cloudy Lemon, which was the industry's first Lemon flavoured cider. We faced a huge demand from our customers to bring it back and we listened."