Squash brand Robinsons is adding a new berry flavour to its Fruit Creations range - Blackberry & Blueberry.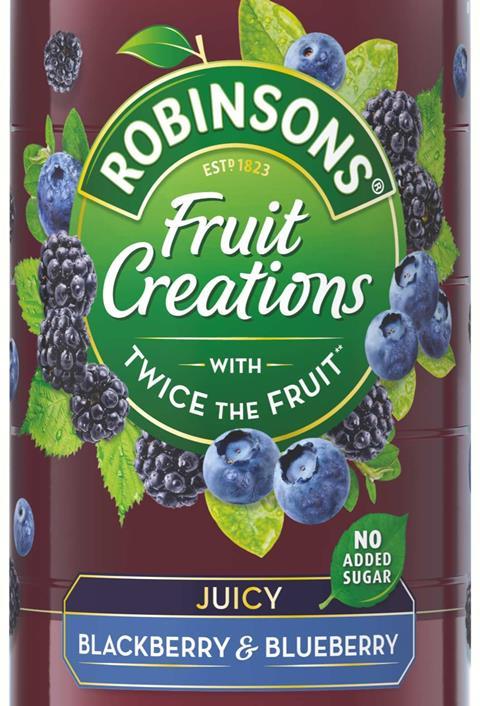 The flavour, which delivers "an intense and juicy burst of tangy blackberry, paired with rich blueberry," is designed to suit adult taste buds.
The product also contains no added sugar and twice the fruit of the core range, making it "a more permissible choice," manufacturer Britvic said.
Britvic's out of home commercial director Phil Sanders said: "£29m is spent on berry flavoured dilutes alone within the squash category, making it a crucial segment.
"We would recommend placing it alongside the core range which consumers have come to know and love in order to take advantage of the established popularity of the Robinsons brand while encouraging shoppers to trade-up."
Robinsons Fruit Creations Blackberry & Blueberry will be available from February 2020 in a 1ltr format with an rrp of £1.99.