Bloody Drinks is launching a range of three, premium Bloody Mary beverages in a can format.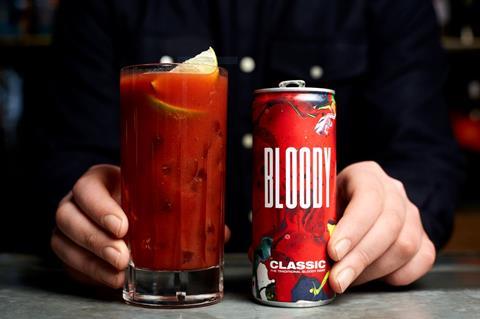 The first sku in the range - the brand's original Bloody Classic (6.3% abv) - is made with premium vodka, cream sherry and Italian and Spanish tomatoes.
The drink is being accompanied by Bloody Samurai - a variant made with a blend of dry sake, wasabi and teriyaki - as well as a non-alcoholic Bloody Mary alternative: The Virgin.
Bloody Drinks co-founder, Harry Farnham, commented: "We were frustrated by the inconsistency in quality of serve from one venue to another, and so decided to create a premium, canned Bloody Mary to address this.
"We have spent the last year finetuning the recipe to create something that we love and that really demonstrates what a beautifully rich and complex drink the Bloody Mary can be. Canning was an obvious choice for us to not only ensure quality and convenience, but also ensure that the brand was as sustainable as possible."
The Bloody Mary cans are available to retailers now with a rrp of £3.99 per 250ml can.