Barr Soft Drinks is broadening its range of adult soft drinks with the introduction of a blend of fruit juices and sparkling water sold under the St Clement's brand name.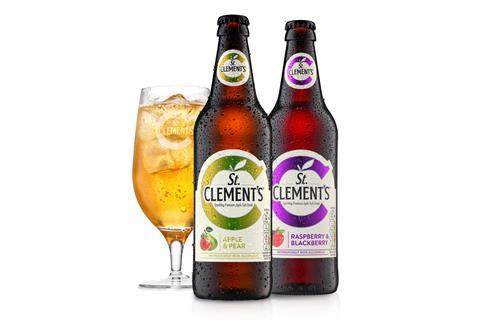 Packaged in 500ml glass bottles (rrp £1.59), the range has been created to offer shoppers greater choice within the non-alcoholic adult drinks market.
Available in two flavours: apple & pear and raspberry & blackberry, the St Clement's brand takes inspiration from the fast-growing cider category and is being marketed as a drink for summer occasions such as barbecues.
Commenting on the launch, Adrian Troy, marketing director at Barr Soft Drinks, said: "Our research suggests that many of consumers still want to enjoy the social aspect of drinking and are looking for less sweet, more adult types of drinks with more sophisticated flavours."