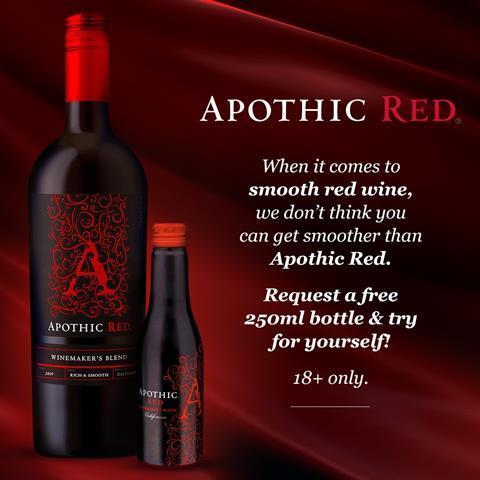 Apothic Red will be giving half a million consumers the chance to try their premium US wine via an advertising campaign running on Facebook and Instagram.
It will encourage users to click to claim a free 250ml sample that will arrive within a week, alongside email communications telling them where the wine is available to purchase.
Sales director Mark Stammers, said: "Apothic Red's strong repeat purchase rate gives us confidence that once consumers try the wine, they will fall in love with its silky-smooth style and join the loyal legion of Apothic fans already existing in the UK.
"Apothic Red is a gateway to a more premium world of wine, and giving the consumers the opportunity to try the wine at no cost allows them to experience the step up in quality. We hope to see more consumers trade up as a result."
Apothic Red is available at all major retailers and cash & carry wholesalers, RRP £9.50.