At the start of 2020, the UK's vaping and tobacco alternatives category is readying itself for a year of fresh new opportunity and prosperity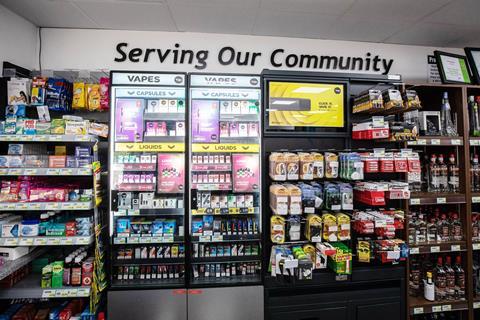 The year ahead certainly looks set to be a seminal one for UK vape sales. Following a bruising ride in the second half of 2019, it appears that the category is now on its way towards shaking off the mantle of consumer misunderstanding and fear prompted by the US health crisis, which many convenience retailers claim had dogged it in recent months.
While consumer confidence was undoubtedly hit as a result of widespread ignorance of the marked regulatory differences between the US and UK vaping markets, with many convenience retailers reporting a slowdown in the number of new vapers in the latter part of the year, the traditional retail market (excluding vape shops and online sales) was still worth a whopping £228m at the last count, according to JTI figures from September 2019.
And its head of reduced risk products Nick Geens says he expects the category to experience "several sales spikes throughout the course of the year".
Sales surges are expected at the start of the year as existing adult smokers attempt to kick off 2020 by quitting tobacco with the help of a vape, and then again in April when the Vapril stop smoking campaign will be in full play.
However, it's the months following 20 May that are being touted as one of the biggest opportunities for the UK vaping category, after the ban on traditional menthol and capsule tobacco cigarettes, including capsule and slim products, comes into force.
While many existing adult menthol smokers are expected to remain within the cigarette category by reverting to non-mentholated variants, the major tobacco manufacturers and vape suppliers also believe that about a quarter of menthol smokers could switch to vaping, where a vast and growing choice of mint and menthol flavours rule.
Imperial Tobacco and Blu UK corporate affairs director Duncan Cunningham elaborates: "The forthcoming menthol ban in May is an opportunity for vendors, as existing menthol cigarette smokers go in search of alternatives," he says.
"Menthol (and crushball) sales are collectively worth 26% of the total UK tobacco market, which means they make up nearly one in four cigarette sales. While some adult smokers may simply switch to other traditional tobacco alternatives, many menthol consumers may also use this as an opportunity to explore new ways to stick with menthol flavours and start vaping."
Menthol moves
The year ahead is likely to see a raft of new menthol and mint-based flavours for vaping hitting the market in the lead-up to the ban – particularly within the closed pod market which currently accounts for more than 28% of sales through independents and convenience stores, according to Juul data for November 2019.
Their convenient, quick and easy-to-use format means pod devices are a popular choice with new vapers, and given the fears about vaping generated by the US health crisis, retailers also say that pre-filled pod devices from big name brands are also more trusted by UK consumers.
"One clear trend over the past 12 months, which will continue to grow in popularity across 2020, is the rise of closed tank devices, or pod mods – now the fastest growing vaping segment in the UK," JTI's Geens says.
JTI's Logic Compact range made its debut in the convenience channel in 2019 with a starter kit comprising "everything new vapers require, including a Compact device, USB charger and pods".
Imperial's Cunningham was also keen to extol the benefits of pod mod devices such as its MyBlu. "Pod mod devices are among the most popular products for smokers who want switch to vaping," he says.
And it's not just pods that look set for a sales boost this year. Surprisingly, given the growing consumer backlash against plastic being experienced across many other retail product categories, the year ahead is also predicted to spell growing success for disposable devices.
Budgens retailer Sid Sidhu, who at the end of 2019 invested in a Vape Store within his St John's Budgens in Kenilworth, Warwickshire, elaborates: "Pod devices are doing really, really well and interestingly so are disposables. In fact, sales of disposable vapes such as Aquavape's Disposable Nano are growing month on month.
"In many ways it's almost like we've come full circle as the industry started out with disposable devices. They have a broad appeal, as for less than £5 they offer a fairly cheap way for an adult smoker to trial vaping, but also they appeal to regular vapers on the go as they are so convenient.
"Quality has improved, too, and vapers say that disposable products now perform well in terms of nicotine delivery, but also power, and when the battery is gone they can just be disposed of."
Aquavape's Disposable Nano comes in three flavours including menthol, and retails at £4.99.
Vape Dinner Lady chief marketing officer John Taylor expects products such as its Disposable Pod e-cigarette to fuel growth for the company this year.
"The Disposable Pod e-cigarette is making real waves right now. For smokers looking to support their new year's resolution to switch, it offers a cheaper and less-harmful alternative to a pack of cigarettes.
"It is also popular with existing vapers concerned that their e-liquid or battery may run out."
Investing in the future
Another retailer who is well-positioned to take advantage of the 2020 vape opportunity is Justin Whittaker of Premier MJ's store in Royton, Greater Manchester, having recently invested in a dedicated vaping display unit in association with Real Trading.
"I expect the vaping market to play an increasingly big role in my business this year," he predicts. "From looking at social media sites such as Twitter and Instagram, and particularly the accounts of celebrities and footballers, it really feels like there is now a clear social stigma associated with smoking tobacco, and alternatives such as vaping are gaining traction.
"We are well positioned to meet this rise in demand with a new dedicated vape display that really stands out and have already noticed a sales rise. Education is important, too, and that's why working with reputable suppliers who can support you in your understanding is vital," he adds.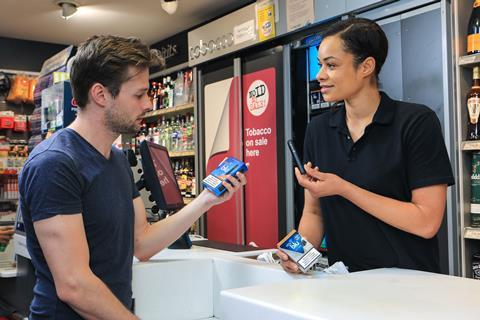 Sid agrees that education is key. In addition to his own knowledge of the category, his new Vape Store features a "silent salesman" media screen which allows vapers to find out about the range he offers and pick the right type of product for their needs.
"For example, it asks existing adult smokers how many cigarettes they typically consume a day. Their answer will then suggest a range of products most suited. This last point is crucial as I think in the early days quite a few adult smokers tried to quit the habit with vaping, but because they bought the wrong device for them they didn't stick with it and went back to smoking.
"There is so much choice now, particularly when it comes to nicotine content and nicotine delivery with Nic Salts, so it's vital that people looking to switch buy the right product for their needs," he adds.
He says that we he first opened he also received a bit of backlash from customers who had lost confidence in the vaping category overall, as a result of having tried cheap inferior products in the past. "Consumers need to understand, for instance, that cheap e-liquids for £1 are not going to deliver anything like the vaping experience of more premium quality products.
"Cheap e-liquids are also much thinner and so will burn through coils much faster, which means vapers will constantly be having to replace coils – further marring the experience. It's actually a massive false economy, but people don't understand that – until it's explained to them properly and as the front line for vape sales, it's our job as retailers to try to do so."
Maintenance advice
Sid adds that another big issue is new vapers not using or maintaining their devices properly. "I often get people coming in and saying things like,"My device tastes funny" and when I look at the device it's clear that they are practically running it dry, which will burn out the coils, or aren't replacing the coils regularly enough. I try to explain that tanks need to be cleaned regularly and coils, depending on frequency of use, should probably be replaced about once a fortnight.
"Equally, we've had some people who have tried products from reputable brands before in the wrong format or strength for them, which has also led them to form a negative opinion.
"It all comes back to education so it's important that we spend the time explaining the differences to them."
For Sid, stores that invest in displays, range and crucially consumer education stand to win big in 2020, especially in the wake of the US heath scare when shoppers will be looking more than ever towards trusted sources of supply and brands to meet their needs.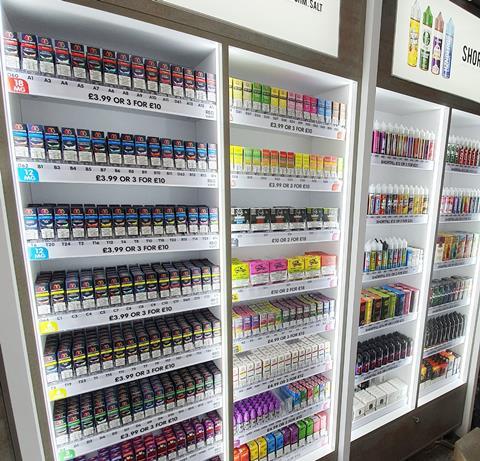 Interestingly, he also expects that traditional vape stores, which still currently account for a significant share of sales, to begin losing ground to traditional retail as the challenges of operating standalone stores in the current economic climate begin to make themselves more widely felt.
"Going forward I think that vape shops will start to suffer with the pressure of business rates and consumers' growing appetite to buy from stores that offer everything they need, not just vapes, under one roof.
"It makes far more sense for vapers to come to a store like mine, which has a range to meet all their vaping needs, where they can also do a full food shop, grab some food or coffee to go, and not worry about finding or paying for parking, too."
While no hard evidence exists on this, PMI md Peter Nixon believes that specialist vape stores have had a hard time of late. "While vape stores were doing pretty well at the start of the year, following all these scare stories from the US, anecdotal evidence suggests that times are tough for the specialist vape stores, particularly for those that opened multiple vape shops during a short space of time," he says.
This suggests a clear opportunity for good convenience retailers. And of course, as we approach the menthol ban, it's important that retailers keep the wider tobacco alternatives market in mind, not just vaping products.
Products such as JTI's Nordic Spirit tobacco pouches could also grow in popularity, as could the heated tobacco market.
Bipin Haria, owner of Seaford News in East Sussex, is already experiencing growing sales of PMI's Heets, as is Sid. It's news which will no doubt be music to their ears of PMI's Nixon.
"Heated tobacco is doing pretty well in the UK," he says. "It's not on the same scale as in some other countries, but we have turned a corner in 2019.
"Because we can't advertise, we rely to a certain extent on word of mouth, and only when you have a certain number of consumers do you start to see a real impact.
"I think that in 2019 we reached a tipping point and it's really starting to grow now."
Tax break
The fact that heated tobacco was also granted a separate tax category back in July also helped the market by driving down prices.
"Heated tobacco products now have to pay less tax than cigarettes so we can sell Heets for an rrp of £5 – half the price of a pack of 20 cigarettes," Nixon adds.
"UK retailers are starting to see the benefits of this as a lot of Iqos users were previously buying their heats in Europe or via online sellers."
Next year the menthol ban will provide another significant opportunity for the brand, as Nixon explains: "Following the ban on menthol and capsule cigarettes on 20 May, Heets – which are classed as a 'novel tobacco product' – will be the only mentholated tobacco products that adult smokers will legally be able to buy.
"Stocking them alongside a range of other alternatives including vape will be key for those retailers looking to retain and potentially grow their footfall in the months following the ban," he adds.
Safety briefing: where the UK stands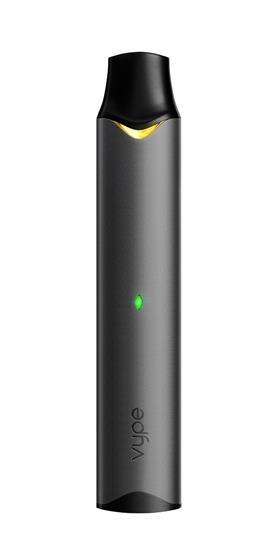 BAT UK & Ireland general manager Fredrik Svensson comments on the US health scare and what can be done to better support UK vape sales.
"Recent and tragic stories in the US have led to some concern about the relative safety of vaping, but it's important to reiterate that, unlike in the US, vaping products are tightly regulated in the UK.
"Anyone looking to make the switch to vaping should feel confident in the knowledge that Public Health England, alongside Cancer Research UK and Action on Smoking and Health, have reiterated their advice that vaping is a much less harmful alternative to smoking and can help smokers quit.
"The UK vaping market is tightly regulated and all products have to be pre-notified to the Medicines and Healthcare Products Regulatory Agency before launch. We fully support this regulation.
"We encourage the government to make sure vaping products are widely available, affordable and accessible to adult smokers and nicotine users, through appropriate age-gated sales channels.
"To encourage even more switching, government must do two things. First, it must ensure doctors, hospitals, pharmacies and local council stop smoking services lead the way in providing accurate and informative advice about the potential benefits of switching to vaping.
"Second, it should change its policy to allow vaping products manufactured by tobacco companies to be offered through stop smoking services. It doesn't make sense to exclude some of the highest quality products from the market due to a misunderstanding about current regulations and ideological opposition to the tobacco industry."
Juul distribution grows in convenience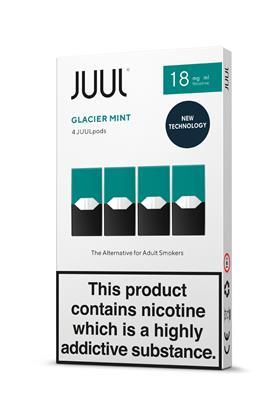 A range of Juul products are now being listed by the Dhamecha Group and United Wholesale as Juul Labs UK continues to expand its distribution to independent retailers.
Dhamecha trading director Mukesh Vithlani welcomed the move, saying the vaping category offers independent retailers "huge scope for growth".
Juul Labs UK sales director Jonathan Patterson adds: "To achieve our mission of improving the lives of the world's one billion adult smokers and eliminating cigarettes, we have to be stocked and visible in stores where adult smokers purchase their tobacco products.
"Juul Labs has been highly selective in entering the wholesale channel as each retailer has to sign up to Juul's Challenge 25 programme."