Premiumisation, posh pain and Insta-ready products are all shaping the category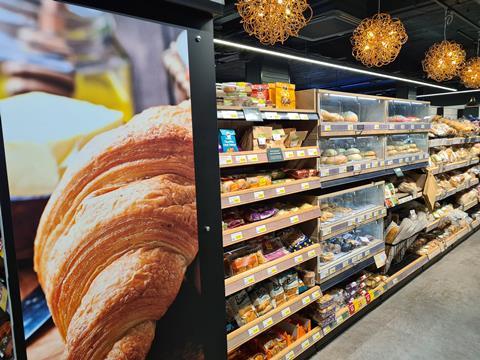 1. Fresh bakery sales are up 8.5% in value post-pandemic
Is it time to wave goodbye to the sales pain of bakery in the pandemic?
Empty offices, home-baking shoppers and huge availability issues may have plagued the past two years. But with the High Street now fully open there's evidence this lucrative category is back on the rise.
"As we leave the pandemic behind, the fresh bakery category is seeing a strong bounce back with an 8.5% YOY increase, following a value decline of 6.2% the year before [Nielsen]," says Clodagh Sherrard, director of food and drink consultants Levercliff.
Sherrard identifies the "temptation factor" of seeing and smelling fresh bakery as a key sales driver in c-stores – and retailers agree.
"We installed our own in-store bakery around last April and people really seem to like it," says Enya McAteer, from Mulkerns Spar in Jonesborough. "We've got good POS to differentiate our products from the rest of the bread and it looks really nice. Customers say that the smell is amazing as you walk in."
Enya's team starts baking at 6.30am and then packages products up with their own labels. "Then you've got fresh bread all day. The demi-baguettes in particular absolutely fly out." she says.
Costcutter Falkirk retailer Anand Cheema is also a fan of the fresh bread ambience. "It's important that [baking] smell kind of travels through the store. In the morning, it gives that really nice fresh bakery feel," he says.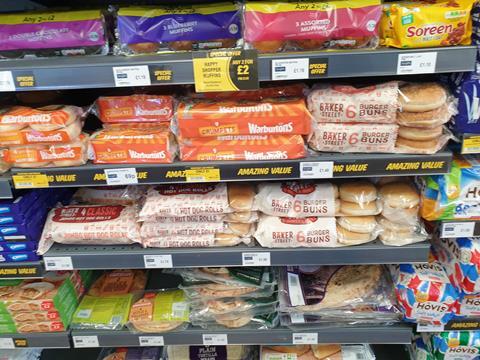 2. Other Wrapped Bakery can help attract younger shoppers
As covid restrictions eased, Warburtons claims that many younger shoppers left the convenience channel. But it believes that stocking the right bakery lines could win them back. "It is important to continue to provide a range of products that satisfy their needs and keep them returning to stores and to future proof the convenience channel," says Warburtons category development controller Carl Pickett.
"To retain growth in the long term, it is important for convenience retailers to focus on those growth areas such as other wrapped bakery (OWB) which appeal to the younger shoppers. Product areas such as bagels and pittas, rolls, and bakery snacks such as crumpets, teacakes, and pancakes all appeal to a wider demographic and help fuel growth in the category."
The firm claims that OWB is larger than the wrapped bread category in the total market, holding the most unit and value share (Nielsen IQ). Warburtons forecasts this gap to continue to grow over the next 6+ years. "These categories will continue to play an important role in the convenience sector to drive impulse purchases and keep shoppers coming back," says Pickett. "Shoppers are always looking for new and interesting alternatives to liven their lunchtimes."
3. Morning goods are up 3% to £1.14bn in value sales
With offices and schools back open, wake and bake is once again the order of the day. Levercliff research suggests that morning and lunchtime are the core times for bakery shoppers.
Paul Baker, founder of the St Pierre Groupe, believes that in the morning market on-the-go commuters are after "elevated" breakfasts: the treaty pain au chocolate or similar that makes the AM feel more special.
"People working from home enjoy 'elevated' breakfasts, while people who have gone back to their offices treat themselves to morning goods en route," he says.
"The combined effect is driving the sub-category up three percent, to £1.14bn [Nielsen]."
Homeworkers are a growing market for bakery – especially those who have rediscovered their local c-store's selection over lockdown.
"I think there's still a large number of shoppers working from home and they're going to their local stores," says John Want, sales and marketing director at Rich's.
"They now see the convenience store as a destination both for a quick lunch, or a treat occasion. Bakery is absolutely fundamental to that. And particularly the more premium side of bread. That's where we've seen the growth: both in bread and sweet treats – it's premium, more indulgent and higher quality."
"Indulgence is [a] trend gaining traction as many embrace the little pick-me-ups that we all need from time to time."
"Although restrictions have been lifted, we now face a potential recession, so this mix of indulgence and impulse buys will continue to benefit the bakery sector," adds Baker.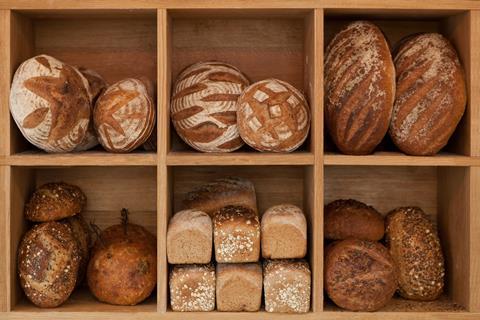 4. Bakery growth is driven by specialist breads
One lockdown cliché is that consumers were busy perfecting their home-baked focaccia and sourdough. Whatever the truth, it's certainly true that today's c-store shoppers are looking way beyond sliced white.
"Everyday loaves such as white, wholemeal, half white half wholemeal, and smaller loaves all have an important role to play, but the opportunities to future growth lie in premiumisation and seeded loaves," says Pickett. "Premium loaves drive the highest percentage growth in the channel (and total market) and are forecast to continue to grow. Seeded loaves are also forecasted to fuel category growth in the wrapped bread market, playing an important role in the ever-growing health trend."
Mulkerns Spar Jonesborough has reaped the benefits of stocking speciality breads. "We do well with cheddar and jalapeño loaves and sourdough – it's something different for people to buy and customers have definitely been asking for it," says Enya.
Anand also says that he's seen a lot of interest in Tiger Bread. "Speciality breads are performing well, particularly sourdough which has become the go-to speciality bread," confirms Phil Carratt, head of marketing and strategy for Country Choice.
"San Francisco sourdoughs have been prevalent for many years and will continue to be a popular choice for those looking for a strong sourdough taste.
"Aside from sourdough, shoppers are looking for bread with alternative flours such a spelt, breads with added fibre, protein and grains, and breads with less salt. Scandinavian breads, such as rye and oat crispbreads, are growing in popularity and will begin to become commonplace on in-store bakery fixtures."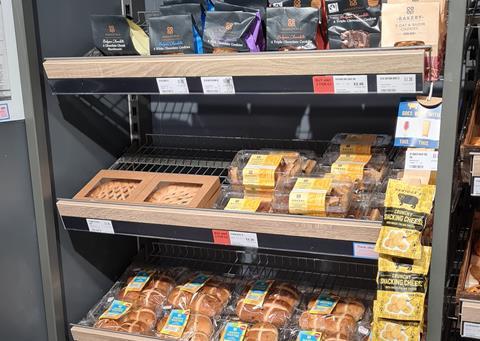 5. Sweet bakery is key – with cookies now up 6.3% YOY in volume sales
Not all sweet bakery is created equal. Sherrard says that while cookies are in the ascendant, traditional scones and muffins are losing favour.
"In terms of volume of sales in the last year, cookies, mince pies and variety single portion cakes have seen a growth of 6.3%, 5.2% and 4.4% retrospectively [Nielsen IQ, 52 w/e 23 June 2022]" says Sherrard.
"However, not all products in the category are seeing growth, with scones and muffins seeing unit sale falls of 9.3% and 3.4% over the last year. Given the constant changes in the category, retailers need to ensure they are flexible with the products they stock, notably the quantity."
For sweet treats the "Instagram" factor is key – meaning stores have to invest in presentation.
"There's a high level of expectation now over how a product looks," says Want. "So, can you take a photo of it for Instagram and show your friends and make them jealous? That's why the level of quality of products in c-stores is important, but also how they're merchandised and where they're merchandised is equally as important."
To deliver this premium experience, Rich's offers a new Chocolate and Caramel Tear and Share Bun to create a coffee shop experience at home. Plus, the brand has partnered with Nestle to launch three new in-store bakery cookie products: Matchmakers Zingy Orange, Munchies, and Little Rolo.
"Premium cookies sales were up 20% in 2021 [Kantar, FMCG panel, 52we 21st March 2021] and 'filled cookies' have also helped to grow the category by adding value and encouraging trade up with consumers," says Want.
Want has also completed some trials with independents siting the cookies next to the coffee machine. He says that on average this boosted sales around two-and-a-half times.
But before retailers get carried away too much with sweet stuff, remember the HFSS regulations may apply.
"As part of the Government's drive to tackle obesity and help the public to make healthier choices when eating out, large businesses have been required to display calorie information on menus and food labels since April of this year," says Carratt.
"The regulations cover food and drink served outside of the home for immediate consumption."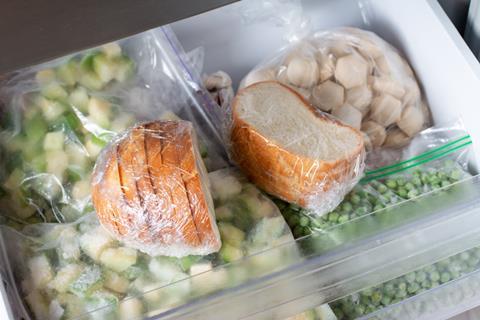 6. Cost-of-living pressures are playing out in-store
With inflation running out of control shoppers are subtly changing their behaviour in-store. This doesn't necessarily mean buying less, but being more strategic with their purchases.
"What I've seen is that people are now buying more bread to freeze at home," says Anand. "That's giving them an extra few days of eating it. I've also seen people buying more long-life products too."
Changing behaviour aside, the hope for brands and retailers is that c-store bakery will still be an "affordable treat" they're happy to keep on their shopping lists.
"Consumers are watching what they spend more closely, although this is having a varied impact across different categories. As fresh bakery has a relatively low price point, the category remains permissible for many consumers as an affordable treat," says Baker & Baker European CEO John Lindsay.
On the wrapped bread front, Pickett believes consumers may actually trade up. "As the cost of living crisis worsens, we are likely to see a rise in in-home meal consumption," he says. "We expect that the economic climate will encourage people to eat at home more often and therefore place more importance on high quality, tasty meals in the home, potentially trading up instore to those more premium products. Premium bread has been a key growth area in the wrapped bread category in both the market overall and in the convenience channel specifically. It is the premium loaves that are currently driving growth into the wrapped bread category."