Police are investigating an armed robbery at a McColl's store in Greater Manchester, in which store workers were ordered to lie on the floor and a customer was punched in the face.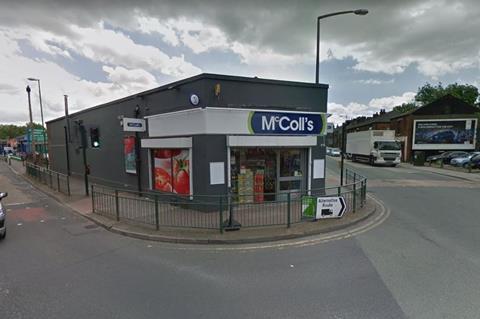 The incident happened at the convenience store on Ashton Road in the town of Hyde at 9:45pm on 24 June.
According to police, two men dressed in black and wearing balaclavas entered the store and demanded store workers open the safe.
The workers, who did not have access to the till, were ordered to lie on the floor while the thieves ransacked the till and tobacco stand. A customer walked in and tried to confront the offenders during the robbery and was punched in the face.
The victim suffered minor injuries.
The incident follows a number of recent incidents across the UK, including an armed robbery at a c-store in Scunthorpe and a knife-wielding robbery in Nottinghamshire in April.
Anyone with information is asked to contact police on 101 quoting log number 2404 of June 24, or Crimestoppers anonymously on 0800 555 111.
On Friday c-store retailers appeared on the BBC's Victoria Derbyshire show to highlight their experiences of violence and abuse against store workers amid cross-industry calls for government action.