A gang of five men have been convicted of carrying out 15 ATM raids across northern England and Wales over an 11-month period until February this year.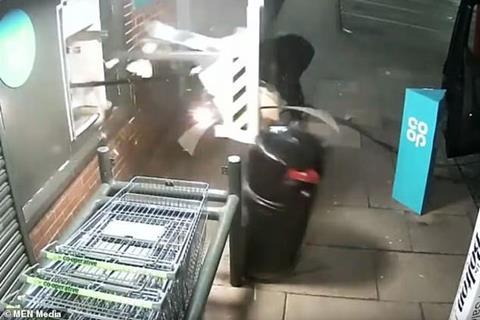 The incidents happened predominantly at Co-op Group stores between 30 March 2018 and 15 February 2019, across north Wales, Greater Manchester, Cheshire, and West Yorkshire.
According to police, the gang piped gas into the ATM machines before igniting it to cause an explosion. The offenders netted £418,500 across all 15 raids.
Lewis Murkin, 33, Philip Clarke, 32, Ryan Wilson, 31, and Michael Cash, 30, pleaded guilty to charges of conspiracy to cause an explosion likely to endanger life or property and conspiracy to commit burglary with intent to steal at Manchester's Minshull Street Crown Court, while Martin Goldstraw, 43, pleaded guilty to conspiracy to commit burglary.
The gang were caught when armed police arrested three of them during an attempted ATM attack at Lees Road Post Office in Oldham at around 4am on 15 February 2019.
The convictions follow the recent imprisonment of a gang for carrying out 11 ATM attacks across Sussex, Surrey and Hampshire.
The men will be sentenced at a later date.