Food-to-go outlets and convenience stores were among the leaders in store openings among multiple retailers in the first six months of the year, but store closures hit record levels, according to a new report.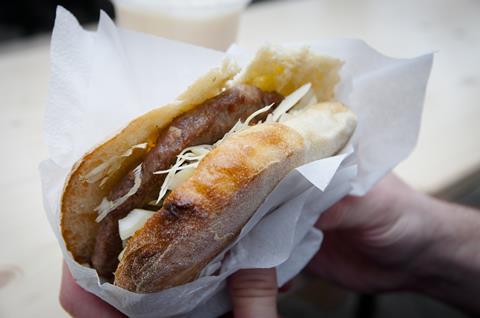 A report compiled for PwC by the Local Data Company revealed that the first half of 2019 saw a net decline of 1,234 chain stores on Britain's top 500 high streets - the highest number since their analysis began in 2010.
Multiples are defined in the report as retailers with more than five outlets nationally.
However, food-to-go was the third top category for store openings - 76 over the six-month period - while 62 multiple convenience stores opened. Overall there was a slight increase in store openings in the first half of 2019 compared with last year, from 1,569 in 2018 to 1,634 in 2019, "potentially indicating some renewed optimism amongst high street operators", the report found.
But seven of the top 10 sectors for store openings also featured among the top 10 sectors for closures, such as fashion, which saw 262 store closures and 144 openings. Food to go saw 112 multiple store closures, but convenience stores did not feature in the top 10 sectors for closures.
PwC consumer markets leader Lisa Hooker said: "The record net decline in store numbers in the first half of 2019 shows that there's been no let-up in the changing ways that people shop and the cost pressures affecting high street operators.
"While retailers need to keep investing to make sure their stores and propositions are relevant to today's consumers, it's also critical that all stakeholders find ways to ease the burden on operators, keep investing in the high street, and encourage new and different types of operators to fill vacant space."
She added: "However, as consumers continue to change the way they shop and spend their leisure time, the reality is that we may need fewer high streets in the future. This opens up opportunities to repurpose high street space for other uses, while the remaining space evolves to meet consumer demand for convenience, choice and experience."