UK supermarket sales did not recover from a disappointing Christmas in January, while the Co-op Group's sales once again trailed only to Aldi and Lidl in the 12 weeks to 25 January, according to Nielsen.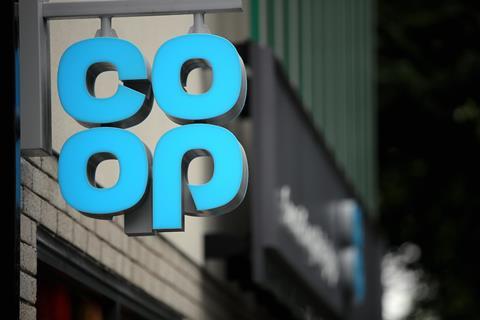 New Nielsen data revealed that supermarket sales grew by just 0.7% in the last four weeks, compared with 3.3% growth in the same period last year.
Over the 12-week period sales at the Co-op Group grew by 2.6%, ahead of Tesco (-0.4%), Asda (-1.5%), Morrisons (-2.7%) and Sainsbury's (-0.2%). Waitrose also experienced a sales decline of -1.4%, while Marks & Spencer's sales grew by just 0.1%.
Lidl overtook Aldi with sales growth of 10.8%, with the latter recording growth of 5.6%.
Nielsen's UK head of retailer and business insight, Mike Watkins, said the Co-op and other smaller store formats benefited from consumers' underlying 'little and often' shopping behaviour.
"We know that shoppers are always more conscious of their spending after Christmas, yet this behaviour is impacting the basket more so now than last year. Overall, the number of items purchased per trip is less than last January, resulting in lower supermarket spend - even if visits to stores are up," he said.
"'Little and often' is still the underlying shopping behaviour, and with shoppers less inclined to spend on a big shop, sales at the Co-op and other smaller store formats, were more buoyant. Although sales have continued to increase at the discounters, growth at Aldi has fallen behind Lidl, and whilst they are both attracting new shoppers and visits to stores are up, they face the same pressures as the rest of the industry in maintaining spend per visit."
He added that consumer confidence was improving but it would take a number of months to be reflected in sales.
"Assuming there is no late winter disruption, we anticipate that industry growth will improve to around 1% over the next couple of months, whilst volume growth will remain relatively weak until Easter, where this holiday should provide much needed momentum mid-April," Watkins said.