Central England Co-op has linked up with West Midlands Police to support a pioneering scheme in Birmingham aimed at helping prolific shoplifters enter rehab and turn their lives around.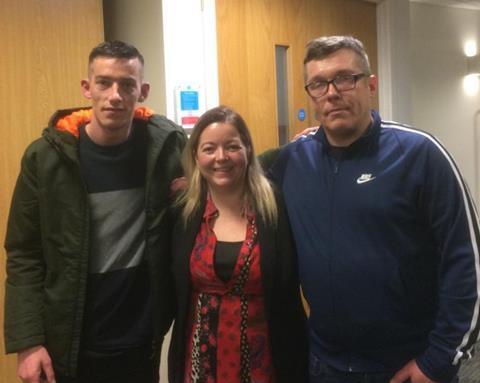 The Offender to Rehab programme has been set up to enable career criminals turn their back on both crime and their addictions.
The Society said shoplifting continued to be one of the biggest obstacles faced by its stores, despite introducing a range of new measures to tackle crime which has helped reduce robberies by 30% during the past two years.
As such, it has become the first business to link up with West Midlands Police to support the scheme and "try a different approach" to tackling persistent offenders in Birmingham.
Central England Co-op is supporting the scheme with an annual "five figure sum", and by offering mentoring from senior figures in the business, who will be "offering support but also helping with other things such as CVs and looking for education opportunities," a spokesman said.
Two men - James Kelly and Paul Brookes (pictured) - have agreed to join the programme. Between them they have carried out nearly 200 known offences – including shoplifting – and served several prison sentences, all to sustain their heroin and crack cocaine addictions.
Central England Co-op corporate responsibility manager, Hannah Gallimore, said: "We work extremely hard to put in place a raft of measures to try and make sure that our stores are safe places to work and shop for colleagues, customers and members.
"However, unfortunately, incidents such as shoplifting do take place. As well as working closely with partners such as local police forces to bring criminals to justice, we also want to try and back projects that can not only put an end to crime taking place but also help turn the lives around of those involved.
"This is why we were delighted to link up with West Midlands Police and PC Toogood to help Paul and James on their journey in rehab."
The pair were identified by PC Stuart Toogood, from Erdington Neighbourhood team, who was able to get them into Livingstone House, a male only residential drug and rehabilitation programme in Small Heath.
Paul and James are now in aftercare in dry houses having successfully completed their programmes, and have been clean for seven and five months respectively.
PC Toogood said: "Shop theft can very often be perceived and treated as low level crime, but this should not be the case. In my experience, the vast majority of shoplifters only commit these offences to support a serious drug addiction.
"They have led a life of drugs, crime and prison and their addictions have never been tackled efficiently. Our scheme has most definitely seen a reduction in shop theft locally, reduced the risk of violent incidents towards staff and, importantly, has resulted in hundreds of thousands of pounds not going into the local drugs economy which in linked to serious and organised crime.
"We are delighted that Central England Co-op has been the first business to come on board and work with us."
The Society is now talking with several other police forces covering its trading region – including Staffordshire Police – about implementing and support similar schemes.
The retailer has over 240 stores in 16 counties.