Booker is offering retailers enhanced margins on key lines following pressure from customers, with store owners becoming increasingly impatient to reap the rewards of the wholesaler's merger with Tesco more than one year ago.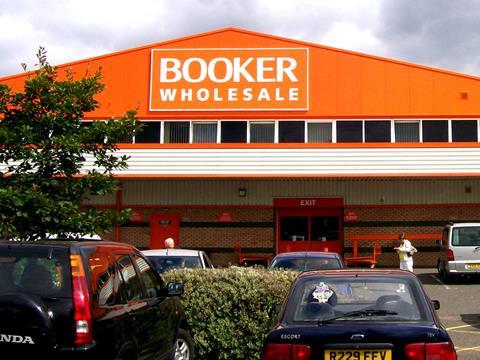 The wholesaler is offering all symbol group retailers deals on some of the fastest selling beer lines and tobacco products, with all Premier, Family Shopper, Budgens and Londis retailers benefiting from a 30% POR on Fosters, Carling, Stella Artois and Carlsberg.
The launch of the wholesaler's 'Tobacco Club' offers PORs of 9% on the range of JPS Players and 12% on Gold Leaf, with more products being added to the club in the coming months.
Booker managing director, Steve Fox, said: "We have been listening to our customers and are pleased to be able to deliver their biggest priorities. This is Phase One of our plan and by unlocking these benefits, I am confident our symbol group retailers will be able to increase their cash profit.
"These categories are some of the most frequently purchased from a convenience store and are really important in driving both footfall and sales. By improving both quality and margin, customers will make more money.
"This is in addition to the already launched 'Retail Wins', which looks to benefit Booker's retail customers and include better prices on key lines."
Fox continued: "We have more initiatives planned throughout the year to improve choice, price and service and help retailers grow their profits. We have some exciting developments for both Euro Shopper and Happy Shopper and will continue to unlock the benefits of being part of a bigger group.
"We understand we still have a lot more work to do, however I would like to thank our customers for choosing to shop with Booker and the whole team are looking forward to building upon this success and delivering more 'retail wins' for them."
However, while welcoming the developments, many independent retailers from the Londis, Budgens and Premier symbol groups told C-Store that the margin enhancements did not go far enough.
Sid Sidhu, of Budgens Kenilworth in Warwickshire, described the news as "a gesture of appeasement".
"One year ago [ceo] Charles Wilson made a number of bold promises, none of which have really come to fruition," he said. "Introducing change in such a large company is obviously a slow process and I think that these margin enhancements are just quick wins.
"We were hoping for much more from the merger in the first year, including key benefits from Tesco's banking arm. Hopefully, there will be more to come, but we're obviously going to have to keep holding our breath for some time longer," he added.
Mike Humphreys, of Premier Kenninghall in Norfolk, said: "It was pleasing that a year after the Booker and Tesco deal, Booker has started to improve margins for retailers. However, much more needs to be done.
"Retailers are continuously being squeezed by suppliers and I would expect to see a significant improvement in buying power rather than a limited number of margin improvements on very specific lines."
Mike Dorey, of Eastcombe Stores, in Stroud, Gloucestershire, added: "I would prefer better access to the type of special offers that can be seen in Tesco and One Stop. I am more precious about growing trade and slowing the decline as opposed to a few small gestures which make little impact."
But Sam Coldbeck, of Premier Wharfedale Stores in Hull, was more positive. "The Tobacco club will make a difference to our customers as we have always sold at 10p above rrp but now we can make 9% selling at rrp. Also, the four packs of lager are delivering increased margin and are price marked so this really helps to offset rising overheads," she said.