Barclays has reversed its decision to end customer cash withdrawals from post offices following a public and political backlash to the move.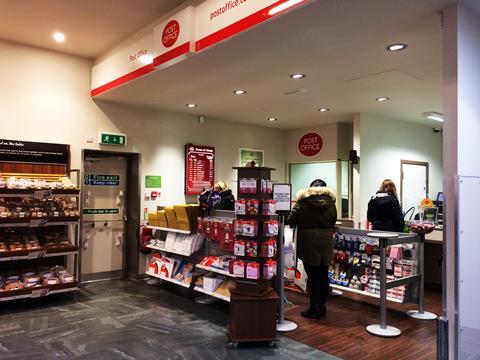 On 8 October it announced it had not signed up to the new Post Office Banking Framework agreement, meaning its customers would not be able to make cash withdrawals from post offices from 8 January 2020.
The decision sparked widespread condemnation, with the National Federation of Subpostmasters (NFSP) launching a petition calling for the bank to reverse its decision over concerns it would force people who had already suffered bank branch closures to travel miles to access cash. The petition has received nearly 20,000 signatures.
In addition, 124 cross-party MPs wrote to Barclays ceo Jes Staley urging him to reverse the decision.
But on Thursday (24 October) Staley said the bank would fully participate in the Post Office Banking Framework after listening to ministers, MPs, charities and consumer advocates.
"Ultimately we have been persuaded to rethink our proposals by the argument that our full participation in the Post Office Banking Framework is crucial at this point to the viability of the Post Office network," he added.
"Whilst we have concerns regarding the sustainability of relying on this model in the longer term, and want to work with government and others to address the problems inherent in it, we recognise that the Post Office is a network valued by many communities in the UK today."
Post Office director of banking services, Martin Kearsley, said: "We're delighted that Barclays has decided that their customers can continue to have easy and secure access to vital cash withdrawal services at our 11,500 branches.
"Barclays now fully re-joins 27 other UK banks in offering their customers access to our full range of everyday banking services, including cash withdrawals, cash and cheques deposits and balance enquiries."
Rachel Reeves MP, chair of the Business, Energy and Industrial Strategy (BEIS) committee, added: "Barclays has finally read the writing on the wall and caved to public and political pressure to dump this woefully misguided policy.
"I met with Barclays yesterday and as a committee we were very keen that they should face proper public scrutiny for their actions. The BEIS Committee has called out this egregious behaviour towards customers and we welcome the fact that Barclays has belatedly realised the game is up on this policy."