MPs have called on the government and the Post Office to take in to account the "vital social role that subpostmasters are fulfilling" when reviewing their remuneration.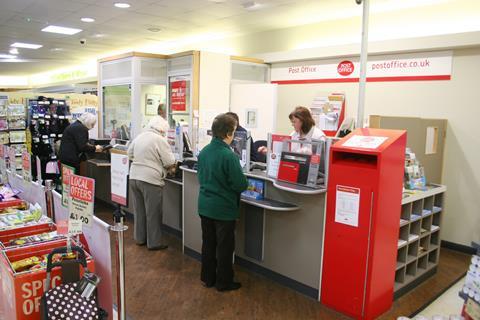 In its Future of the Post Office Network report, the cross-party Business, Energy and Industrial Strategy Committee recognised that many subpostmasters were struggling to earn a living and were unable to take holidays because they could not afford the staff to cover them.
"In many cases the theory that increased footfall and retail would replace government subsidies and declining fees for providing government services was overly optimistic," the report stated.
"The minister and Post Office Ltd are reviewing subpostmaster remuneration. We recommend that they take into account the vital social role that sub-postmasters are fulfilling and the gap they will leave behind if they begin to leave the profession."
The MPs recommended that the government urgently reviewed whether it had the balance right between retail income, government income and fees for providing post office and banking services.
The report also concluded that the training subpostmasters received was "often inadequate", and recommended that the Post Office indicated weaknesses it had identified in training and how it intends to address them.
"We also recommend that Post Office Ltd reports on a regular basis how much it is investing in such training and what feedback it is receiving from sub-postmasters and how it is responding," it added.
The MPs urged the government to "urgently" indicate that it will extend the Network Subsidy Payment beyond 2021 to give long-term certainty for subpostmasters and retailers.
Responding to the report, Association of Convenience Stores chief executive James Lowman said: "We are pleased the inquiry has recognised that rising operating costs faced by retailers make hosting a Post Office more challenging. Leaving local shops to offset reductions in government's subsidies is unsustainable and won't deliver the Post Office network that people need in their communities.
"Post offices are integral to local communities, particularly for those living in rural areas where post offices may now be the only place that can provide them will essential financial services such as access to cash and bill payment services."
Click here to read the full report.