As summer turns to autumn, it is a period of transition for convenience stores - and businesses need to plan for the future, writes editor David Rees.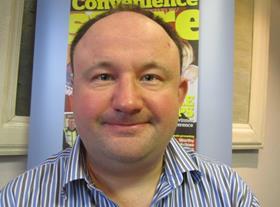 As summer turns to autumn, families return from holidays and children return to school, it is a period of transition for convenience stores – if not in product range then at least in terms of the patterns of footfall.
With day-to-day challenges such as this to overcome, I doubt many c-store owners will be speculating too much about possible Brexit scenarios, preferring instead to adapt to any new circumstances when the reality of the situation finally becomes clear. But this isn't necessarily true for shop customers.
HIM research indicates that six out of 10 people in the UK expect food shortages post-Brexit, and roughly one in seven have started stockpiling.
While consumers might panic-buy, businesses can't afford to panic. But if lorries take longer to clear the channel ports, it won't be long before there are not enough vehicles in the right places to maintain the delicate balance of the UK's just-in-time distribution.
Given time, I am confident that the UK grocery and retail industries can adapt to any new trading regime. And, for the time being, most retailers will be worrying about the things they can control, rather than something they can't. But leaving everything until the last minute is fraught with risk, inefficient, and a major disincentive to any new investment.
Businesses need to plan. They have a duty of care to employees, they have finance from the bank, they have a reputation to maintain with their customers. Winging it is not a sustainable option. So please Boris: leave, stay, deal, no deal, whatever. Just put us all out of our misery and let us know what the rules are going to be so we can all start to make a proper plan for the future.