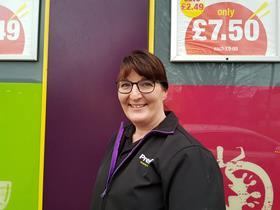 As retailers, many of us have a stereotypical image of a shoplifter in our minds, the ones we teach our staff to look out for. So to catch a thief who doesn't don a baseball cap and who isn't carrying an oversized JD Sports shopping bag can throw us slightly.
Over the years we've discovered shoplifters like disguises. From the man dressed as a construction worker in a hi-vis jacket and hard hat, to the girl who nicked black hair dye from us, only to admit when caught that her ginger hair was so distinctive she needed to change her image.
Last week, however, we were shocked when a staff member said she had concerns that an elderly lady who visits daily, knows every staff member by name and regularly shares stories about her family, was concealing stock.
Our first thoughts were that she was becoming absent-minded and forgetting to pay. Using the CCTV, we started watching her every move. It became obvious she was deliberately concealing items and finding areas to protect her from prying eyes.
We then discussed the possibility she was struggling to make ends meet, but as she was buying cigarettes and scratchcards we dismissed the idea and realised she was just another thief disguised as a sweet old lady.
The inevitable chat happened where I told her she wasn't welcome in the store again and if she stole from any other businesses in the area, we'd prosecute her.
The saddest part was the reaction of the staff. They felt let down by someone they had grown fond of and had never suspected. Another lesson learned and another loss nipped in the bud.