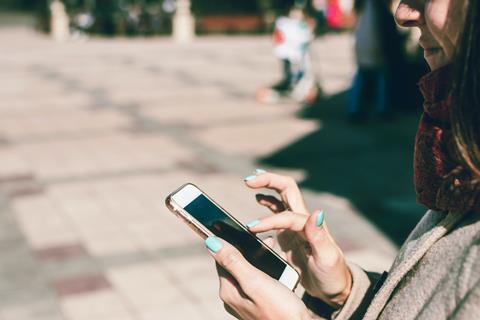 Recently I witnessed a lengthy exchange of posts on the social media site called Nextdoor.
It started like this (under a photo of a Nisa Loco): "This poor excuse for a human being, followed me out of the store and through [threw] my package at me, because I said he was unhelpful when I was trying to return an item to be collected by Hermes. I will be avoiding this shop like the plague!"
Another one said: "We returned a mobile phone via Hermes using this shop. The phone was 'lost'. Tracking shows it never left the shop."
Yet another posted: "I use this shop all the time. There are three of them that work there. One of them I find a bit awkward so I give him back same treatment, if you don't want to be an agent for Hermes & Amazon & can't be bothered to treat customers with respect give back the contract. That changes his attitude. The older guy & the other younger guy are really helpful, so they need to be told about the other awkward one's attitude because they are losing business. I guess it's a family business."
Then someone else weighed in with: "I haven't shopped in there since last year when they were were selling Co-op goods at twice the price."
Others said variably that they were thinking of reporting the shop to Hermes for the poor service and how they now go elsewhere.
The lady who made the original complaint said that she checked with Debenhams which was said to be 'appalled' by the experience and advised her to contact the police as they would need a reference number in order for her to receive her refund.
She also made the point that she was retired and non confrontational. She didn't know what happened to the package because she said after it was thrown at her she was afraid to go back and pick it up.
There were postings with contacts to Nisa head office, the name of the CEO and the suggestion that contacting the Co-op as well would be a good idea "as they now own Nisa".
There were also some mistaken ideas such as Nisa would want to know about how their 'staff' was acting and that so would Hermes.
The owner of store also replied to the posts, apologising profusely and saying he would talk to his staff (widely assumed to be one of his sons who either does not aspire to be a retailer or doesn't get paid enough). The retailer has been running the store for 20 years and was also appalled at her treatment.
But the final word should go to the bloke who pointed out: "You should take note of the number of complaints on this post alone, never mind those who don't complain and take action before you start losing loyal customers as well, maybe customer service training should be on the top of agenda. It doesn't hurt to greet customers and say thank you and have a nice day and most of all SMILE. All of this makes a big difference in customer service."
There were 58 comments when I last looked and of course, by then, it had descended into a slanging match with some saying the original lady who posted it must have had it coming. The retailer though remained unfailingly polite throughout and many of us know what surly sons can be like.

Jac Roper is editor for Convenience Store's Dear Jac column. If you've got a retail problem, call Jac on 020 8502 9775 or email: jac@roper-biz.co.uk.