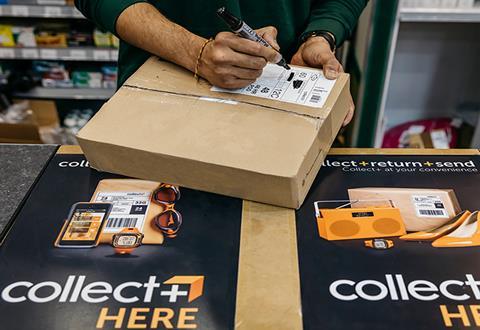 Things went a bit sour between Mallica Patel and PayPoint. She says that she recently had a problem with PP for suspending the Collect+ service at her store Pelican News in North-west London.
"I gave them one week to suspend but they didn't so I wrote a notice on my shop door saying I won't be collecting parcels."
A customer complained to PayPoint. Then PP called her to say she couldn't suspend the service if she wanted to offer Collect+ in future. This upset her so she asked PP to put it in writing that if she or her staff caught Covid because of parcels it would be their responsibility.
This was denied and she claims that she was told it was in government guidelines to continue with Collect+. She asked for proof but it wasn't forthcoming.
I contacted PayPoint and Nick Williams, head of strategic partners & product: parcels at PayPoint, said: "PayPoint is committed to ensuring retailers have the support and tools they need to run their stores in a way that benefits both them and the communities they serve. In this instance, after discussion with the retailer over their concerns, we have agreed that they may suspend their Collect+ service in the immediate term until the situation can be re-assessed at a later date."
A bit of a truce then.