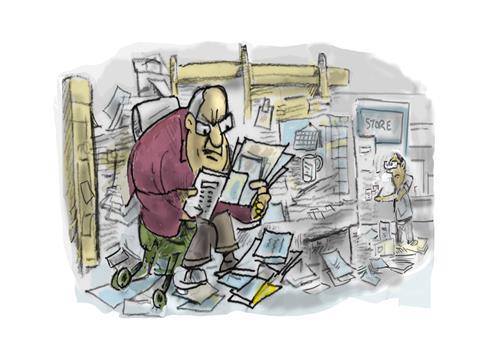 Now please pay attention. In just a few weeks' time you - or your accountant - will have to do your VAT returns digitally. They've given it a snappy title: Making Tax Digital (MTD). A lot of people don't seem to know about this.

Some will like it. Rama Varambhia (Snutch News, Leicester) called to say that she had rung her tax office (less than helpful) where she eventually learned that the approved software was Sage, Quickbooks or Xero (the one she uses). "It will actually save us a lot of money. Our accountant charges £400 a year."

However, it will undoubtedly cost Mark Bristow money. He runs Wessex News in Yeovil, Somerset, and if he needs a computer he uses the one at his library. He doesn't have an accountant either. He will need to acquire one or the other. "The cost will be more than the VAT I pay them," he says.

He is highly critical of HMRC's handling of this. "There's not enough notice…a lack of publicity." He's right there. HMRC sent out their MTD letter at the end of January. And the government has refused to delay its introduction as requested by the Association of Convenience Stores among others.

Mark also noticed that he hadn't been approached by any cowboy companies offering their 'help'. So even the crooks don't know about it.

He is going to contact his MP. This would be a good thing for a lot of retailers to do. I have written to mine on your behalf.

It's bad enough you have to collect tax for them, but they are now arrogantly dictating how you do it too.