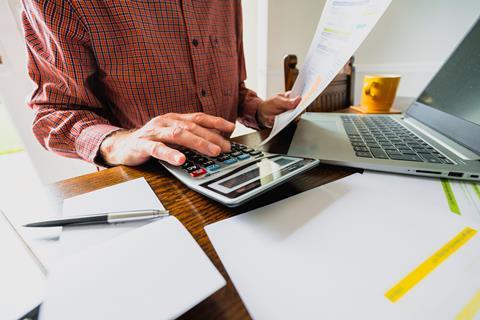 There was an interesting discussion on the Booker symbol website on the subject of rising energy prices. Khalid Mahmood asked: "Has anybody actually realised what the forthcoming increases in energy prices mean for their business??? I mean double energy bills???"
He added: "It's actually even WORSE than that, going by the prices being quoted now… 2.5 to 3 times last year's prices!!"
He has worked out that, for the average size c-store, this would mean an extra £1,000 - £1,500 per month more than a few months ago.
"Yes, we may be able to fiddle about with a few things like keeping soft drinks & beer chillers off for extended periods but those measures are going to (pardon the pun) be small beer in the grand scheme of things. This is way more serious than people realise.
"Many store owners already run a tight ship regards staffing, putting in 60 hours or more themselves."
He reckoned that POR margins will have to increase substantially across the board if he and others are to survive.
He concluded: "I just hope prices will come down as fast as they have gone up, otherwise the future looks quite bleak guys."
I asked him if I could reprint his comments and he said: "I don't mind at all, I think we can do with all the publicity we can get. I think we should certainly think about petitioning the government on this shocking state of affairs.Booker head office should also certainly get involved."
Darren Cryne chipped in and pointed out that he had had to do a lot of shopping around. He says: "I've gone from 13p in 2020 ending this May to 28p per kw."
This means an additional £10K in costs for him. "It's getting harder."
Darren, who has been trading for 16 years, adds: "Will give it one more year trading before deciding whether to sell up and do something else. It's even worse now for people having to sign new contracts. Think price is 40p per kw. That's triple increase."
He has also found some suppliers asking for a holding deposit to supply him. "One company wanted £9K deposit up front. It's a nightmare."
That huge demand came from SSE. British Gas refused him and Total Energy wanted £4K.
But he managed to sign with Scottish Power with no deposit.
Another said her contract will run out on 1st April but quotes were coming in 40p a unit whereas she was on 12p and she asked how that was going to be sustainable, observing that the government was not helping small businesses.
Khalid responded saying everyone needed to "make a BIG noise about this".
He says he would definitely encourage everybody to contact and complain forcefully to their local MP. I would join him in that encouragement.