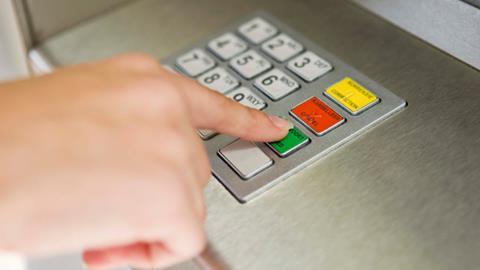 I've been getting quite a few queries over ATMs. This one came from Roger Singh who runs a Nisa Local at Saltaire in Shipley, West Yorkshire.
He wrote: "My query is I have a cash machine externally and thankfully it's worked fine over the last 25 to 30 years. About five years ago when our 20 year contract ended our commission was halved, which to be honest is fine but I now want to opt for a free-of-charge machine rather than the £1.99 it currently charges, but Cardtronics is not playing ball. I've asked multiple times for my original contract etc but to no avail."
I asked Roger if he would be happy with zero commission but he said he would be okay with a decrease in income from his current commission of around £3,500 a year.
I asked Cardtronics for a response and here it is: "Thank you for bringing this to our attention, we are aware of the circumstances surrounding this situation. We are not able to comment on individual contracts but, as you know, the cut in interchange fees means that it is not possible to sustain some machines on a free-to-use basis. We have explained the situation to Roger and we will continue to work with him to find a resolution that works for everyone."
I rang up Roger to find out how this communication was going and the answer was it was going nowhere. (But he was pleased to at least get a phone call from them even though they are not budging on the charge.)
He doesn't understand why they can't see that they would do a lot more business if it were free-to-use. He reckons that his store, started by his grandfather in 1964, is on the sixth busiest road in Yorkshire. "It's more like a motorway." (Indeed, as he had to step outside to get a phone signal, I could hear the traffic all whizzing by.)
Since the area has lost three ATMs lately I suggested that maybe the company was biding its time till it was the only ATM left standing…but no, there are three others which are free-to-use in the vicinity.
He has got a fair few years left on his contract and says he may just have to ride it out, unless the NFRN (whom he also contacted over this) has more luck with it than I had.