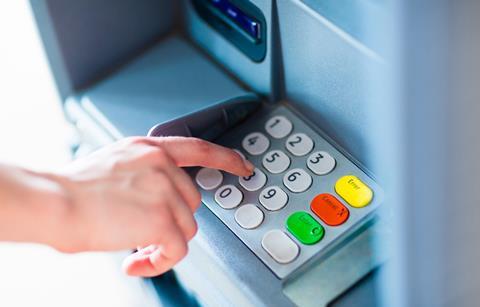 I got an email from an anonymous lady who has been struggling for months to get Cardtronics to sort out a proper end of contract date for her and her husband. He had forgotten to put in a year's notice and they discovered they been signed up for another five years. Not ideal because their lease would be up in a year.
They did manage to untangle this and got a verbal agreement that one more year would be okay. Then out of the blue they got a call from customer services asking for a date for machine removal. They said they had had nothing in writing which prompted a very quick email saying that, as the machine was underperforming, it was no longer economically viable and under clause 4.13 of the agreement, the Cashzone ATM would be removed. Another Covid victim.
Still no date had been arranged so the couple tried to carry on as normal. When the security man showed up they assumed he was there to fill the machine with money.
Then they discovered that he had removed the casettes and the machine was now offline.
By the time they got in touch with me for the third time they were fed up to their back teeth of the whole situation and wanted the now empty, and therefore useless, machine gone from their store (their customers were pretty frustrated too).
When I got in touch with the company via their PR firm I was told that, since Cardtronics was not in breach of the agreement, they would not be commenting.
The same 'no comment' came when I contacted them over Umut Yeter's experience. The ATM at his Nisa Local in London's Holloway is a hole-in-the-wall variety and his original rep told him that, if it should ever be removed, the property would be put back to how it was originally.
He writes: "I am absolutely disgusted at Cardtronics behaviour, selling tactics and service. I have had a Cashzone ATM for the last 3-4 years. Every single day there was a problem with the machine and it was never ever in full working order. It was even stopping working straight after when it used to be filled with cash. It was never working on an Arsenal match day (we are right next to the Arsenal Emirates stadium).
"Now they are removing the machine, which I don't mind at all as it hasn't been in working condition for nearly a year now. However when we were sold the contract the sales person was adamant that if they remove it they put everything back how it used to be. Now the account manager is advising they will not put glazing back but a blanking plate. I am furious with this."
It might have been no comment from the company but the one they sent to Umut after he complained, said: "I have escalated your removal to senior management and they have now agreed to replace the glazing once the ATM is removed. Our de-installations team will be in touch shortly to arrange survey/removal/glazing dates."
Umut says:"Seems like they are going to put the glazing back, but will not know for sure until the team does turn up to do the work! But I guess my email to the account manager went higher up the ladder and hit a nerve on someone. But anyhow I class this as victory for the independent businesses against the corporates."