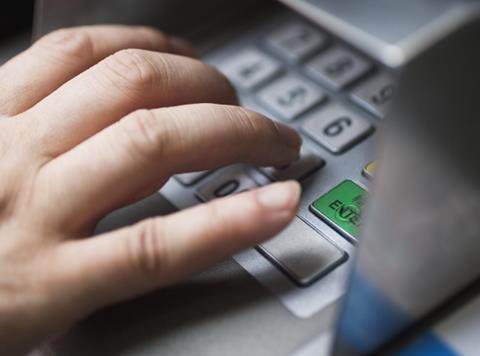 Parmjit 'Pommie' Somal, who runs Pommie's Supermarket in Coventry rang up over a very rum deal he seems to have with Cardtronics. He has had an external Cashzone ATM for "a very long time" under a deal via Nisa. It is a charge-to-use which was initially £1.99, giving him a commission of £1.
Then the chemist next door had an external free-to-use NoteMachine installed which attracted many of his customers. This then converted to charging £1.50 so Pommie went back to Cardtronics to ask for his to be reduced to £1.50. This he says was verbally agreed with a reduced commission of 30-50p. He says he willingly surrendered his commission for three months. He adds that he "took a hit" and it was further reduced to £1.25. Transactions went up. The chemist's went back to free-to-use; however Pommie says his machine still does quite well because the NoteMachine runs out quite a bit.
His key issue is that he is not getting any commission now (well, 0.25p per transaction) and Cardtronics says it overpaid him at one point and they are now recouping what they think he owes them. He says it was their error and not his fault. He is certain that he is out of contract now but he would like this solved "in a gentlemanly fashion" and wants the commission to be reinstated to the original deal.
I put this to Cardtronics and got the following response: "Thank you for bringing this to our attention. We are aware of the circumstances surrounding this matter and we have been actively working with Mr Somal to reach an agreement, however we are not at liberty to discuss the details of individual contracts."
Not good enough says Pommie who adds that there is no 'active working to reach an agreement'. He is considering approaching the Financial Ombudsman if he doesn't hear soon from someone.

Jac Roper is editor for Convenience Store's Dear Jac column. If you've got a retail problem, call Jac on 020 8502 9775 or email: jac@roper-biz.co.uk.