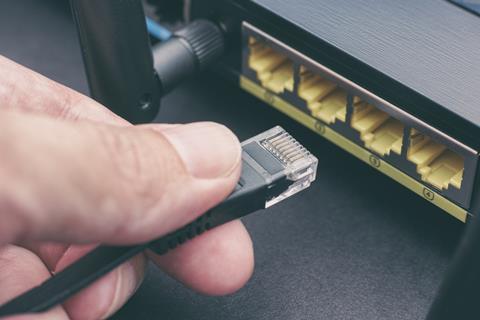 It is no exaggeration to say that Bhavin Patel of Tylers Green Stores, North Weald, Essex was horrified when a supposedly brand new router turned up for his Camelot terminal. He took loads of pictures which he copied to me while complaining directly to the top brass at Camelot.
The router he said was "in the filthiest condition i.e. soiled, cosmetic damage present at several places and the air vents are full of dust".
He wrote: "In contrast, the router that was collected back had been in place since May 2012, and was in pristine condition. I am more than willing to send you evidence confirming this."
He added: "I will therefore now be required to spend at least thirty minutes of my valuable time in cleaning the item thoroughly so as it is at least somewhat presentable, more importantly to remove any contamination including germs!
"Please note that the accompanying power supply was in an even worse condition and as there was nothing wrong with our existing power supply, i.e. it was functioning correctly, I had to request that it not be replaced.
"How can such an item, given the present Covid-19 pandemic be allocated to a retailer who adheres to the highest standards possible as I am sure those of your senior management colleagues who have visited my store in the past will no doubt confirm."
You can understand his concern when you consider that Bhavin also has underlying health issues and a weak immune system requiring ongoing hospital visits.
He also had an issue with the engineer who attended. To say they didn't get on is putting it mildly.
There was a further cock-up involving the wrong routers being sent as a replacement meaning Bhavin couldn't sell lottery tickets but, in the end, a brand new router was supplied.
Camelot commented: "We spoke to Mr Patel about the issue with his equipment and arranged for a new router to be delivered to him as soon as possible. We also said sorry to him and have shared his feedback with the supplier, as the equipment and service provided were not up to Camelot's standards."
Got a problem affecting your business? Let Jac know on 020 8502 9775 or email: jac@roper-biz.co.uk.