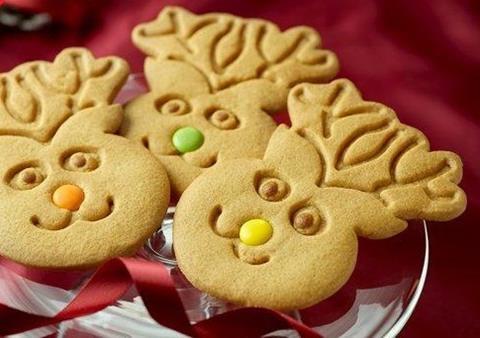 It was a twitter feed addressed to Country Choice that first got our attention. It said: "What is the point in carrying on? Every week same thing. I ordered on Monday. From what was available on the website, everything was confirmed. This morning I was greeted with this."
'This' being a list of products and their availability status. The list included bacon paninis, chicken fajita wraps, meatball melt wraps, four cheese & red onion paninis, mini Christmas gingerbread biscuits and ham & cheese paninis. Dozens of each. In fact out of seven varieties ordered, only one (Countrry Choice mini chocolate top ringed Donuts) was available.
He concluded: "There is no point in this relationship continuing."
When I spoke to the retailer on the phone, who asked to remain anonymous, he had already made good his threat about the non continuation of the relationship. "We've moved to Bako and we're spending between £1,500 and £2,000 a week with them. They are considerably cheaper and their service is second to none. We get an email if they are short of anything. Anyone with an in-store bakery – Bako is the one to go to."
Paul Butler, who trades in the West Country added to the tale. He says: "We have had awful problems getting pasties, so much so I have been buying Rowe's pasties from Booker. They better not complain about us not reaching our £600 a month minimum spend. If they haven't got the stock, I can't spend it."
I put this to Country Choice and they said: "Labour shortages have been affecting the entire supply chain, which has resulted in well-reported product shortages. Like many businesses, suppliers to Country Choice have been impacted by these shortages and, in some cases, this has meant that availability has fallen below our normally very high levels.
"We take great pride in the quality and value of the products that we supply, some of which, such as paninis and wraps, are hand-assembled or finished, which means that they are more susceptible to these labour issues. We continue to work with our suppliers to improve availability.
"We apologise for any inconvenience that these industry-wide issues have had on our customers and can reassure them that we are doing everything we can to minimise the impact on their businesses."