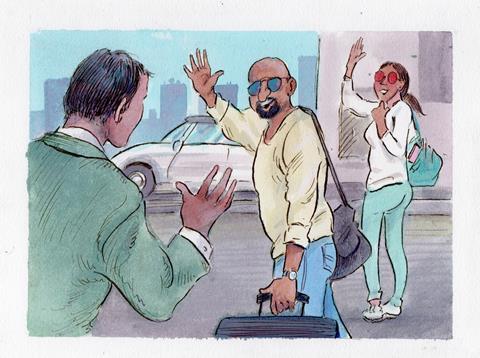 Fancy a holiday? Any number of you have rung over the years asking whether we know of anyone offering holiday relief. Now there is a brand new player. Atish Patel has 18 years' experience. He took over from his father in 2003 in Leicester when the store was doing £13,000 a week. By 2006 he had got it up to £19,000.
He says: "When I took over we were part of Booker retail club. I converted the store to a Premier. We had a full refit as the store had not been updated since my dad bought it in 1984!"
New everything. And out with the slow lines. "My dad had stocked 16 different washing powders! This gave the store a much better look, as the shelves didn't look cluttered and items were easier to find."
Previously all POS was handwritten. This was replaced by professional signs that matched the Premier colour scheme. "We introduced a premium range of wines and stocked more than 85 real ales. This was a big pull for the store."
Then in 2011/12 a Tesco opened up nearby, so it got tough.
"We basically got it back after plateauing at £15,000," he says.
He sold the store last October, although he remains in partnership with a cousin running a pub (Atish does the admin). So he is licensed, married with no kids, and willing to travel.
He reckons that relief management would be ideal, giving him "a bit of freedom", but still the opportunity to do some retailing.
Interested? You can email him at ats112@yahoo.com, or ring him on 07711 435067.