Alex Norris MP has successfully secured parliamentary time to consider new legislation to protect shopworkers.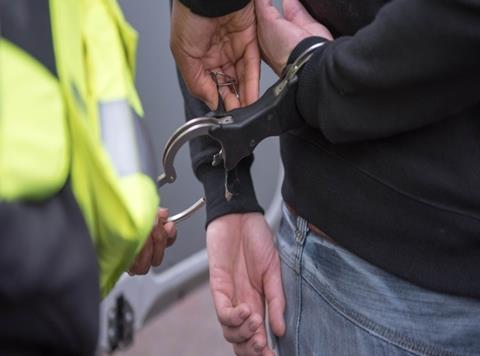 Norris, MP for Nottingham North, has secured time in late April for a second reading of his Private Members' Bill - Assaults on Retail Workers (Offences) Bill - as new data revealed the scale of violence and abuse against shopworkers.
The bill proposes to make certain offences of violence, including malicious wounding, grievous or actual bodily harm and common assault, to be considered "aggravated" if they are directed against a retail worker in the course of their employment. As such, they would command a stronger sentence on conviction.
The latest British Retail Consortium annual Retail Crime Survey highlighted the impact of violence and abuse on the lives of shop workers, revealing a 9% year on year increase - with 424 incidents reported each day.
The Association of Convenience Stores's (ACS) Crime Survey 2020 found there were more than 50,000 incidents of violence in c-stores over the past year.
Latest data from the Co-op Group showed a four-fold increase in violent incidents and abuse in its stores since 2017, and in the first 60 days of this year 100 colleagues each day faced abuse and 12 were violently attacked.
A Freedom of Information request by the Co-op - which 75% of police forces responded to – showed two out of every three incidents reported in Co-op stores across the UK did not lead to the police attending. The BRC annual Crime Survey revealed that 70% of retailers surveyed believed police response to these incidents were "poor" or "very poor", while the ACS Crime Survey 2020 estimated that only half of crime was reported to the police.
Alex Norris, MP, said: "I am shocked at the level of abuse and violence shop workers face every day, and I see it in my own constituency, where at my local Co-op a staff member was hit by a glass bottle. My Bill calls for retail workers to be given extra protection for two reasons.
"Firstly, as a point of principle, if we give shopworkers responsibilities to uphold the law on sales of a range of products which Parliament has determined can only be sold to people above a certain age, then shopworkers should be afforded protection in carrying out those public duties.
"Secondly, the bill appeals for a reset in society. With a very clear message sent that it is not part of the job for shopworkers to suffer abuse and violence and Parliament establishing a new expectation by legislating for what is acceptable and, the police given the resources to implement this new legislation."
Jo Whitfield, Co-op Food ceo, said: "Despite more than 600 of my colleagues bravely taking the time to share their own experiences of abuse, violence and intimidation with the Home Office, we have had no response. Government, along with law enforcement, must accelerate action to help develop a strategy which can address the root causes of crime in our communities and tackle this intensifying social issue."
Last year, the Home Office issued a call for evidence from all shop workers to enable the government to understand the true scale of the issue of violence and abuse toward shop staff; the measures which may help prevent these crimes; and the extent to which existing legislation is being used to tackle them, and to identify examples of best practice.