Premium spirits importer and distributor Mangrove UK is bringing two Mexican spirits to the UK market from July.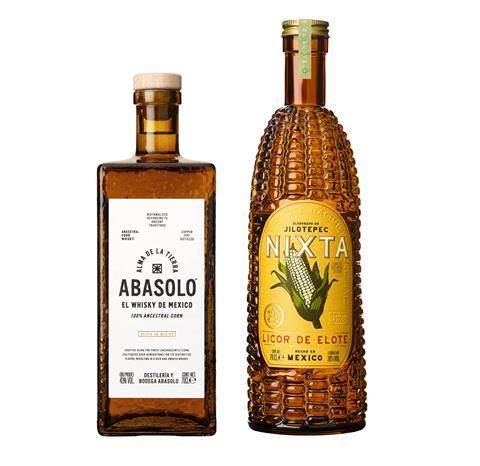 Abasolo (43% abv) is an ultra-premium whisky, made from 100% Mexican corn and is claimed to be the first Mexican whisky to launch in the UK.
Described as being smooth with tastes of roasted corn, toffee with hints of caramel and toast, it can be served neat or with an orange slice, or long with ginger-beer or coconut water or as a cocktail. The rrp is £34.99 for a 700ml bottle.
Also new to the UK from the same company is a Mexican corn liqueur called Nixta. Described as presenting a balance between the sweet notes of tender corn and the toasted notes of roasted corn, vanilla and caramel, the 30% abv liqueur has an rrp of £29.99 for a 700ml bottle.
Listings are being sought with wholesalers, but in the meantime orders can be made directly from distributor Mangrove on www.mangroveuk.com or info@mangroveuk.com.
Nick Gillett, md at Mangrove UK said: "There is a deep fascination in the UK with Mexican culture and, as we prepare to bring these exciting new brands to the market, I'm sure adventurous and worldly whisky connoisseurs will welcome the chance to add this world whisky to their collection.
"These brands are premium in quality and taste and should be on everyone's 'must-stock' list for summer / autumn 2020 and I'm delighted that Mangrove UK are distributing in the UK."