London Road Bakery in Boston, Lincolnshire, has undergone a £70,000 refit in order to upgrade its baking area and till system.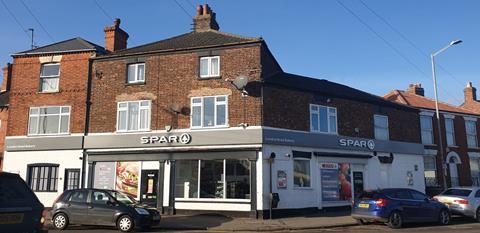 A smart charcoal fascia has replaced the traditional red and white exterior at Jacqui Dale's Spar store, which is celebrating 40 years since her parents took over the business. However, the mood at London Road Bakery is anything but grey following the store's latest revamp.
"Customer feedback is brilliant, everybody comes in and is wowed," she says. "We've made quite a lot of changes."
She explains that one of the reasons she invested was to address the misconception that products were bought in, rather than freshly made. "One reason [we did the refit] was to make more of our heritage - people didn't realise that we made the products in-store. There was a trend by all of the symbols to remove names. Today our name is back up - the retailer's heritage in their community is important."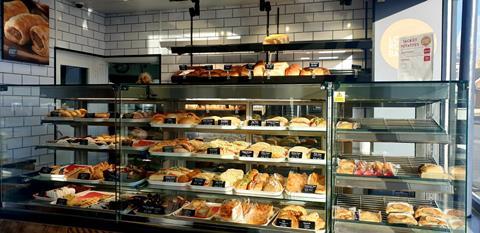 The investment has also enabled her to expand the store's food to go offer. "The second reason [for the refit] is to up our game, particularly in hot food," she explains. "We're bringing in paninis and toasted sandwiches, which we didn't do before, purely because we didn't have the space to display or heat them. We have a Merrychef behind the counter now so we can heat to order."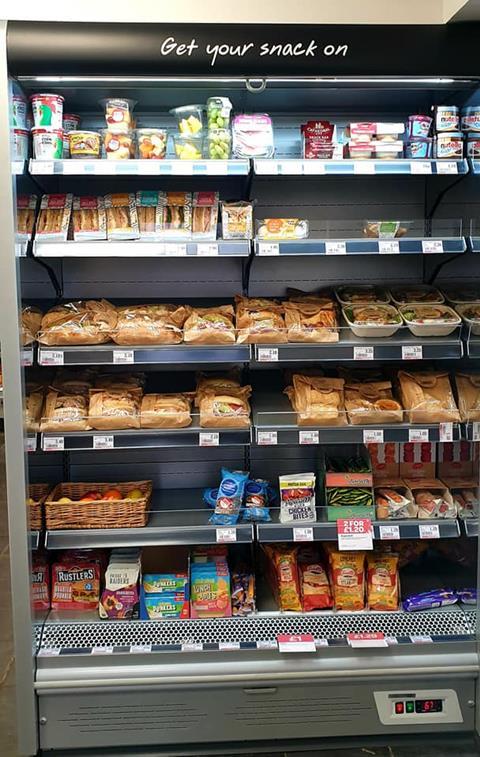 New glass cabinets showcase the store's stunning selection of baked goods, while the counter is fronted with striking reclaimed wood. The store has also introduced a snacking chiller with its own wrapped rolls and cakes.
The changes have freed up space to expand the shop's Tonight's Tea offer with more meal solutions, dairy and desserts. In addition, both spirits and bread ranges have been expanded and Jacqui has installed a new freezer and made room for a seasonal display.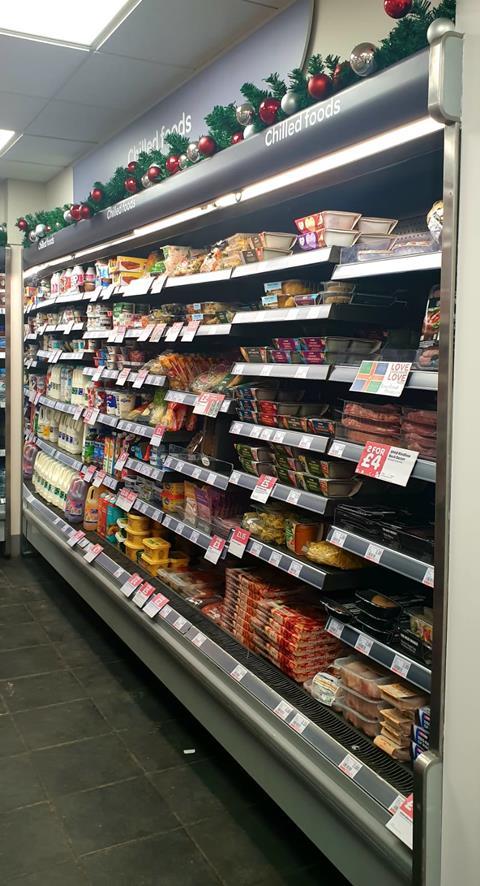 Another major change to the store is the tills. Previously, customers had to queue up at the till by the bakery, which meant that even if someone just wanted a newspaper, they had to wait behind people ordering sandwiches. "I didn't want people to be inconvenienced to queue for food when they just wanted to pay for their shopping," explains Jacqui.
"So we've put in a till area with two tills [to the left of the store entrance] and magically squeezed a till into the food section - even though we only had 20cm! The guy came from Spar IT and we paced around how to fit in. You can only have so much cabling between the card machine and till before it starts to lag. There's now a scanner and card machine facing the customer and a till drawer where we work."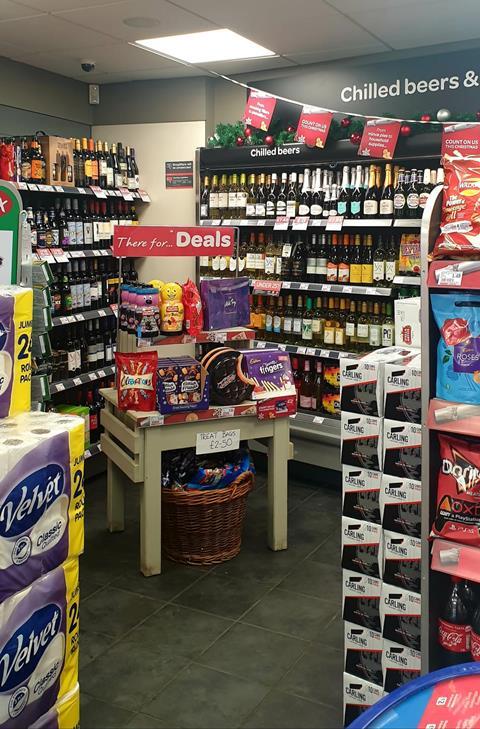 People also have the option of doing their shopping after they've picked up bakery goods. "We've started using headsets to communicate, so bakery can tell the other till what's coming," says Jacqui. "We were worried as to how it would work, but it's working really well."
The bulk of the work was concentrated in one area of the store. "The only work they've done is in 500sq ft," she says. "The rest of the store has remained as it was. It's quite an eye opener for a small store to see what you can fit in."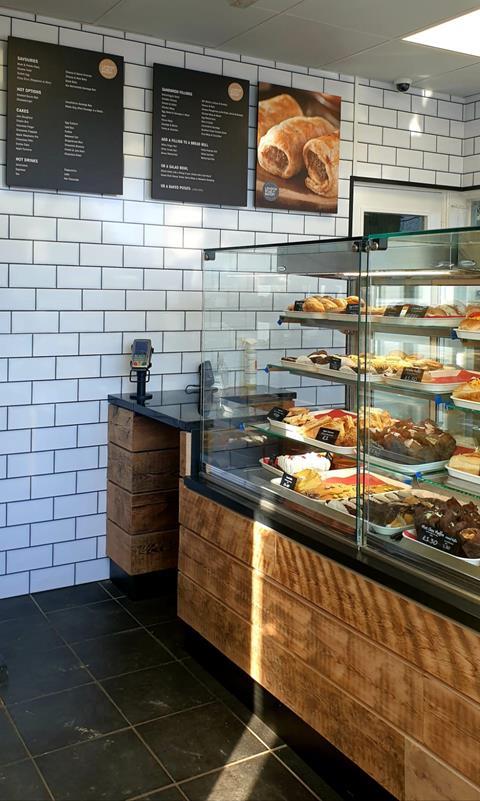 Jacqui concedes that food to go is struggling at the moment because of lockdown and social restrictions. "We are missing the office staff and food to go customers," she says. "We're a fifth food to go. Mornings are still very busy with lorry drivers, but we've noticed a drop with car showroom and office staff not coming in."
However, she has no regrets about her investment, explaining that the refit has been a long time coming. "We started the first drawings over a year ago," she says. "We were down to start in January. Then there was a problem getting the glass counters we needed, and then we went into lockdown." The refit was finally rescheduled for November. "Three days before we were due to start the refit, Boris announced lockdown again, but because it wasn't as severe as last time we thought just go for it."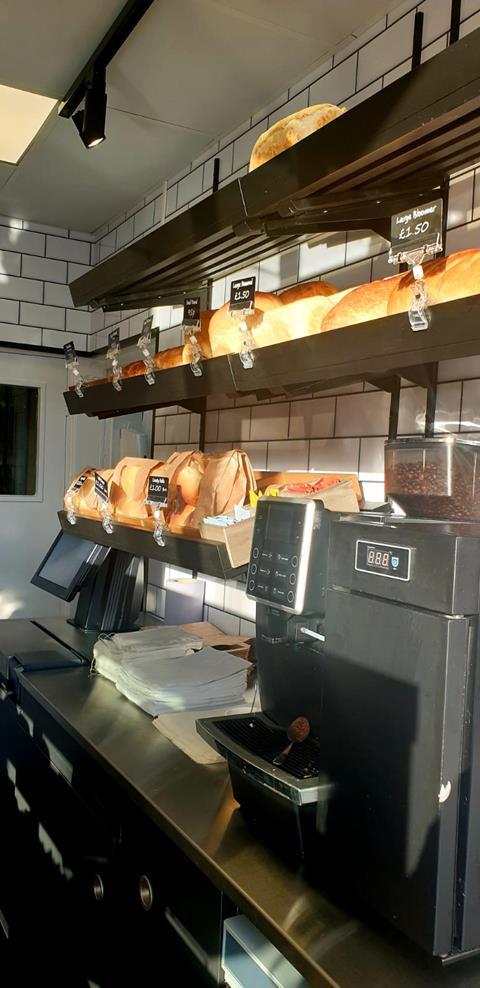 The arrival of covid and the need for social distancing meant that the refit took two weeks instead of four days, but it has been worth the wait. Jacqui is thankful to have had her symbol group's support throughout the project. "Spar have been brilliant, it's not been an easy refit and we were trying to do a lot in a little space," she says. "It is challenging, but they've been great and they're equally pleased. The guy who designed it all was like a dog with two tails when he saw it!"
The refit has been a huge boost to staff morale. "We need something to lift our spirits. It's been a drudge for a lot of us - many months of hard work and this builds confidence."
She has faith that the lost food to go business will return. "It's going to come back - I've invested money, we're not going anywhere."
Many customers are keen to return once they are allowed, she adds. "As soon as they can come back, they will. We'll see a real surge and at least this way we'll be ready."