Speaking at The Convenience Conference, Nisa retailer Tabrez Hussain tells Lumina Intelligence's Ed Sibley how his Coldharbour Lane store quickly established itself as an essential resource for the local area.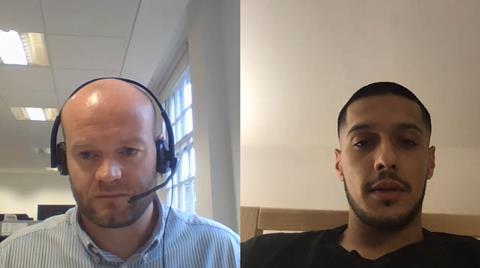 Having started refurb work on his Brixton-based Coldharbour Lane store in early 2019, Tabrez had faced several setbacks and was desperate to get the doors open. "It was meant to open in Feb, but got pushed back to March," he says. "It got to the point where I was putting up lighting!"
With the UK on the verge of lockdown, Tabrez knew that he had a golden opportunity to ingratiate the store with its customers. "We opened one and a half weeks before lockdown," he says. "You could see the tissue pandemic unfolding. We had four pallets of tissues and stuck it in the window with a sign saying 'opening tomorrow' - you could literally see people's eyes lighting up. We had a queue of 40 people outside knocking on the door!"
The store's strong focus on fresh proved an instant hit with shoppers who were eager to experiment in the kitchen, following pub and restaurant closures. "Fruit and veg is our USP because we sell loose produce weighted which the multiples don't tend to do," says Tabrez. "We said that's going to be our focus and we want to build our store around that." He also concentrated efforts on providing a good chilled food and bakery range and welcomed a hefty uplift in alcohol sales as consumers swapped nights out for nights in.
24 hour opening meant that the store could cater to everyone's needs, including exhausted key workers working unusual shifts. This could be anything from dinner ingredients at 3am to a very early morning pastry. "We can get bakery cooked at 4am so you get them earlier," explains Tabrez. "Some people start their work commute at 5 or 6am and they won't have anywhere to get a croissant."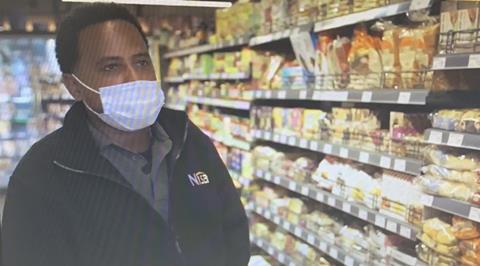 In a further bid to support key workers, staff regularly set aside key items that were liable to sell out and thoughtful customer service assistant Habs, came up with the idea of making care packages of tissue, eggs, milk and sanitizer to give out to key workers and the elderly. "That's for the community so we tried to make sure everyone could get it," he says. Once keyworkers realised that the store was willing to go the extra mile, word soon spread and the store was regularly visited by hospital staff. "Key workers rely on a 24 hour shop and we are proud to support them," he adds.
Being open 24/7 also allows for tasks to be spread out over a longer period of time. "Within our 24 stores I think the workflow works better," says Tabrez. "When you're open 7-11 you have to cram your work within that time frame. With 24 hours you might not get customer flow at all times, but you can get cleaning done, ordering, stocktaking etc."
He offers a slightly increased wage as an incentive for night workers, but claims that some staff prefer the graveyard shift as the store is calmer and there is less pressure. As Tabrez is a multi-store operator he also has the option of drafting in workers from other stores if there is a staff shortage, adding that he stays in contact with his team via Whatsapp.
He is quick to give credit to his staff who manage many of the day-to-day tasks. "I don't run this operation alone," he states. "What we've found is that we have to have the right structure in place. You give a lot of responsibility to staff and reward them."
Tabrez's approach seems to be working. "Our entire estate is 40-50% up as people continue to cook from home," he says. Giving staff more responsibility has also opened up opportunities for the business to expand its store portfolio. "If we bring in our existing managers to look after multiple stores then the sky's the limit," he says.
He urges other retailers to consider setting up 24 hour stores. "If you have the scope for it, I'd say go for it! Take the plunge!"
For more top insights from leading retailers and convenience experts, register now for The Convenience Conference
All of the sessions are available on demand.