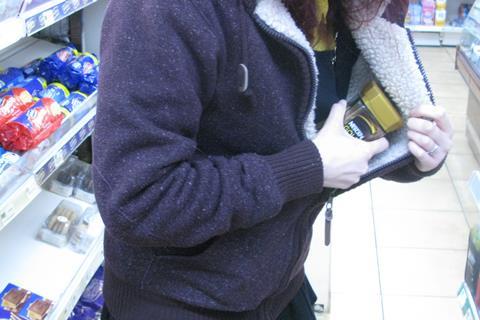 Incidents of shoplifting have risen 21% in the 12 months to March 2022, according to Office of National Statistics data.
While the figure is down 11% compared to a decade ago, the rise in shoplifting over the past 12 months has sparked concern from the industry.
Association of Convenience Stores chief executive James Lowman said that the jump in shoplifting numbers is down to stores being closed due to Covid-19 restriction however added that it's still a "massive issue for retailers".
"The overall increase in shop theft is likely to be partially due to many retailers being closed or partially closed during the period of Covid restrictions. Additionally, many convenience retailers were operating on reduced numbers of customers in store for safety reasons, which can make it more difficult for thieves to steal from stores.
"Shop theft continues to be a massive issue for convenience retailers, and is mostly driven by organised groups stealing to sell on elsewhere and those who are suffering from a drug or alcohol addiction. Retailers have told us that they do not see any evidence of the cost of living crisis driving ordinary people to steal from stores, it is still the same groups looking to cash in at the expense of hard working business owners. We strongly urge all Police and Crime Commissioners to prioritise dealing with shop theft in their plans for local forces, as if there is not intervention there is a strong likelihood that these so called 'low level' crimes will escalate to abuse, violence, robberies and burglaries as the criminals become more confident that they won't be caught."
Usdaw General Secretary Paddy Lillis was "deeply concerned" by the increase in incidents of shoplifting.
"Shoplifting is not a victimless crime, theft from shops has long been a major flashpoint for violence and abuse against shopworkers," he said. "Having to deal with repeated and persistent shoplifters can cause issues beyond the theft itself like anxiety, fear and in some cases physical harm to retail workers."
Lillis added that the increase could be down to the easing of Covid-19 restrictions and the rising cost of living putting pressure on consumers.
"The reported 21% increase in shoplifting may well be a consequence of Covid restrictions being lifted in stores last year. Social distancing and limiting the number of customers in stores does make life more difficult for shoplifters, so the return to normal will have an impact. We want to see action to ensure this reversal of a downward trend does not continue.
"We are aware that the cost of living crisis may also lead to more shoplifting. However, the answer to the squeeze on household budgets is not to turn a blind eye to theft from shops, which in itself contributes to rising prices as retailers try to recover losses."
He urged the government to act to help those that may be struggling and turning to shoplifting. "The government must take immediate steps to help people who are struggling to make ends meet, with a new deal for workers on pay and employment rights, a reduction in VAT and an uprating of in-work benefits in line with inflation."