Scottish c-store retailers are deliberating how they can participate in the country's Deposit Return Scheme (DRS), as proposed legislation was laid before parliament last week.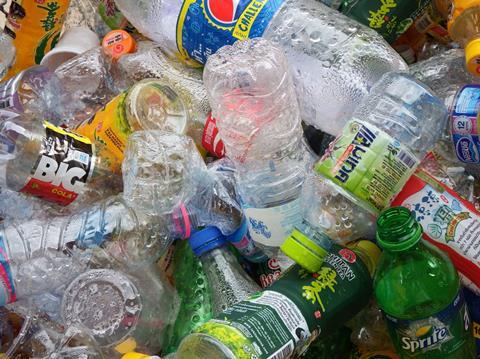 Under the proposals, retailers are expected to install a Reverse Vending Machine (RVM) or collect returns over the counter, but the Scottish government has revealed that retailers will be able to apply for an exemption if there is "an alternative return point located with reasonable proximity to the premises" and the other operator agrees to accept returns on the retailer's behalf.
Retailers contacted by C-Store said they were willing to participate in the scheme, but called for more detail on collection arrangements and support. A producer-funded scheme administrator will manage collections, but the Scottish government is still to announce further details.
Sid Ali, who owns four Nisa stores in Aberdeenshire, said he could fit an RVM in one of his stores and collect returns over the counter in two stores.
"We might use wheelie bins – customers could put returns in a cardboard box and then we'd put them in dedicated wheelie bins for glass, plastic bottles or cans. If they had left glass out it would've been much easier," he said. "Our fourth store is too small –here I would apply for an exemption. I do want to get behind the initiative and be seen to be doing the right thing."
Des Barr, of Sinclair Barr Newsagents, Paisley, Renfrewshire, said: "I want to do the right thing by the environment and the local area. However, the system seems like it could be a nightmare for small retailers like me, and at this stage I have more questions than answers.
"Our store is less than 500sq ft so installing an RVM would be impossible. I would have to accept containers over the counter, but how often would they be collected and what do I do with containers that still have liquid in them?"
Steven Wilson, who owns two Premier stores in the Scottish Borders, said: ."I want to take part in something which will be seen to be doing good – and hopefully boost footfall. We wouldn't have space for RVMs – but I'd accept containers over the counter rather than apply for an exemption."
Donna Morgan, of Brownlies of Biggar, South Lanarkshire, added: "We're keen to do all we can to be more sustainable and as such would like to install a RVM – but obviously we would need financial support. I'm not sure offering a DRS exemption is correct. The government should be looking for more ways to make it easier for small stores to participate."
The legislation will come into force by the end of May 2021.
SGF advice for retailers
Scottish Grocers Federation head of policy John Lee said that lots of its members wanted to participate, but believed that even more would if glass hadn't been included.
"My advice to retailers is, if you've decided you want to do it, think about how many containers you'll get back," he told C-Store. "I don't think stores will receive more than they sell - there will be 17,000 collection points, after all. Once you've made that calculation, will you get payback for an RVM? If not, think about manual collection. If nothing works, apply for an exemption."