Retailers are using wholesale apps more frequently than websites and spending more per transactions, according to new research from HIM.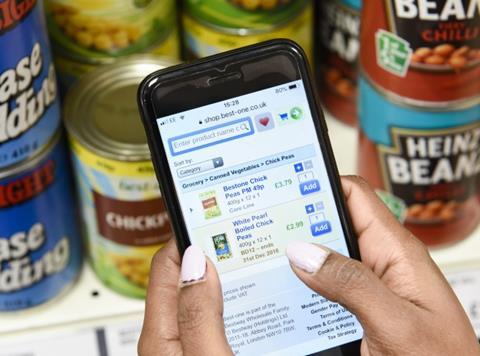 The HIM Wholesale Online Report 2019, which involved collaboration with digital experts RNF, indicated that the average order value via a wholesaler app is 18% higher and contains 18% more items than wholesaler websites.
HIM commercial innovation manager, Josh Clifton, said many wholesalers were unaware of the true potential of business to business (B2B) ecommerce.
"B2C [Business to consumer] ordering apps have been around for some time, yet in a B2B capacity they are still relatively new. Growing usage shows the retailers truly recognise the value of wholesaler apps," he said.
"There is no one-size-fits-all approach to success and those that are best placed to succeed have tailored their digital strategy by online platform (web vs app) to ensure they cater for retailer trends. What is right for a website is not necessarily right for an app, and this report truly highlights that.
"Suppliers need to work closely with wholesalers and invest in digital to ensure their brand is gaining maximum exposure and visibility."
RNF managing director Rob Mannion added: "With further developments such as voice-activated ordering and Artificial Intelligence just down the line, it has never been more important for wholesalers and their suppliers to embrace the opportunities presented by digital and effectively put their wholesale depot in their customers' pockets."
The research was conducted using retailer web analytics data derived from over three million web sessions between 01 Feb 2018 and 01 Feb 2019 from four major UK wholesalers, and customer app analytics derived from wholesale retail customer usage between 01 Feb 2018 and 01 Feb 2019 from five major UK wholesalers.