Wholesale buying group Confex has revealed its three-year strategy for growing its business and increasing membership, with a focus on digital and app-based platforms.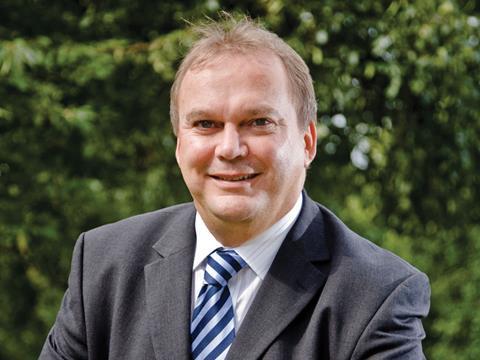 The Cotsworlds-based company currently works with 224 wholesale members across the UK and has dealings with nearly 200 suppliers. Group turnover for 2018 stood at £2.84bn and this figure is expected to hit £3.5bn by 2022.
To achieve this growth target, Confex has invested in its free wholesale app that allows its partners to create their own tailor-made platform to sell products and take digital orders.
The Confex Members app first rolled out in November last year and has since been updated to allow members to add their own logo and branding to give them a bespoke online presence.
Initial response to the service has been positive, with 15 of Confex's members using the app as their main online portal to serve and interact with customers.
Confex chairman Martin Williams, who joined the family-owned business in January, explained how digital services were central to the company's on-going strategy for improving and growing its membership.
He said: "Our focus for the business has to be on digital because this is the way forward for our industry. One of the things that really appealed to me when I joined Confex was the family feel and how important it is to keep that as we move the business forward, especially when most of our members are also family-run.
"We believe our expectations for growth over the next three years could be considered conservative and we hope as a team that we can exceed those targets and deliver for our diverse range of customers."
Confex, formally an associate member of Landmark Wholesale where Williams held the position of managing director until October 2016, now works closely with the Unitas Wholesale group.
Confex business manager Tom Gittins said: "Since the merger between Landmark and Today's there has been no adverse change at Confex head office and the promotional programme and terms that Unitas operate with us remains unchanged also.
"We welcomed the coming together of the two groups and expect the merger to help future proof our members against new entrants in the market, as well as compete against threats from the likes of Tesco-Booker and Bestway. We look forward to working with Unitas further to help the wholesale sector thrive."