Retailers from across the country are joining forces and helping each other to navigate the "challenging" Track and Trace application process.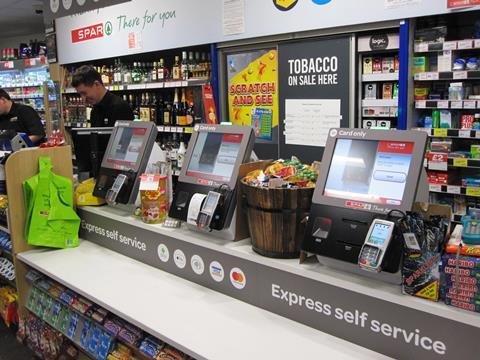 Almost two weeks after the new law was enforced on 20 May, store owners are continuing to report numerous application problems, with many still lacking the codes they will soon need in order to purchase compliant tobacco stock.
Designed to combat the illicit trade, the Track and Trace regulations require retailers to have an Economic Operator Identifier Code registered to their business, and a Facility Identifier Code - for each premises which sells and stores tobacco.
To receive the codes retailers must apply to the UK's appointed ID Issuer De La Rue.
Atul Sodha, of Londis Harefield in Middlesex, said his fellow retailers had provided much needed support and advice as he struggled to complete the application process.
"The application process is far from simple and I'd got myself stuck on a number of points.
"With limited help and delayed response times from De La Rue, the support that I have received from other retailers has been a real comfort and from the talk happening on retailer forums it's clear that I'm not alone," he said.
"Thankfully, and with the additional help of my JTI sales representative, I have now completed the process this morning and I'm so relived."
Jai Singh, owner of a Go Local Extra store in Sheffield helped a number of store owners on a retailer forum by sharing some advice he received from Parfetts.
"I shared a Step by Step guide to the application process on a WhatsApp retailer chat group which other retailers have been really grateful for," he said.
"There seems to be such a limited amount of official help with Track and Trace that retailers have to come together and help each other on this one."
Another retailer from Staffordshire, who did not wish to be named, also said the support she had received from fellow store owners on the Newsagent's Helper Facebook page had been "invaluable".
"So much of the application process involved trial and error so it's really helpful when other retailers share their mistakes and learnings," she said.
The below can help registering for Track and Trace
Your codes will be provided at no cost to you by the UK's ID Issuer De La Rue once you register at https://eutpd.uk.delarue.com/
1 Click on the link above to De La Rue and click 'Create Account'
2 Fill in all required fields, including VAT number (with the prefix GB), accept T&Cs and GDPR and click 'create'
3 An email will be sent containing an activation link (this usually goes to junk folder). Click this link to activate your account. (At this point another email will generated containing your Economic Operator ID – also usually in junk folder)
4 Head back to De La Rue website using the link above and click 'Forgot Password'. Fill in your surname and email address.
5 Another email will be sent (junk folder) containing a link to create a new password (minimum requirements are 15 characters, 1 upper case, 1 lower case, a number and a symbol)
6 Log in using your email address as the 'user identifier' and the password you just created.
7 On the left side of the page click on the 'Facilities' tab and then 'Add new'
8 Complete details for the premises from which you will sell tobacco.
9 Once completed you will see your facility listed – click on the name to see the Facility ID.
If you need any further help please call the De La Rue Helpline on 0843 462 0259.