Thousands of tobacco retailers have yet to apply for their mandatory Track and Trace codes, without which they will soon be unable to buy tobacco legally, Convenience Store has learned.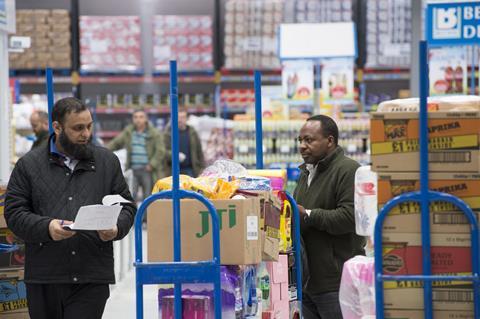 As Track and Trace-compliant tobacco packs - featuring unique identifiers and security measures - make their way into the wholesale channel, many retailers are still unaware of the need to register for their own Track and Trace codes, wholesalers and manufacturers are warning.
Unitas Wholesale senior trading controller Jim Brown said there were reports that "as little as 30% of retailers have registered" for their codes so far.
Bipin Haria, owner of Seaford News in East Sussex, said he was aware that many retailers were still "confused" by the new law and unaware that they needed to take any action at all.
"After much difficulty I now have my Track and Trace codes and I have logged them with all of the wholesalers that I use, however I understand from talks with other retailers and with my Imperial Tobacco sales representative, that there are still lots of unaffiliated independent retailers out there who still don't realise that they have to apply for their codes in the first place," he said.
"While many retailers are aware that they will no longer be able to sell old stock after 20 May 2020, they don't realise that they will need Track and Trace codes to buy the new stock.
"My Bestway depot started to receive the new Track and Trace compliant packs at the start of July but retailers aren't able to buy it yet as the wholesalers want to sell through more of the old stock first. I also understand that there have been teething problems with the new scanning equipment," he added.
The Federation of Wholesale Distributors (FWD) echoed the call for retailers to act now and register.
"As track and trace marked stock arrives on the market, retailers need to be aware that they cannot make purchases from a wholesaler unless they have the necessary Economic Operator Identifier Code and Facility Codes for each of their premises," FWD chief executive James Bielby said.
"Without these they will only be able to purchase older non-marked packs, which will sell through quickly on the most popular brands. The authorisation can't be issued immediately, and we don't want retailers to turn up at their wholesaler and be unable to buy the stock they need.
"They can register themselves or ask their wholesale for help, but they need to do it now," he added.
Unitas Wholesale said that its members were on hand to help retailers register while in depot and that it was communicating the urgent need to register "via retailer newsletters, magazine features and posters inside the tobacco rooms," Brown added.
Imperial Tobacco's head of corporate & legal affairs Duncan Cunningham said its sales force was also putting in a "huge effort" to help retailers through the implementation phase.
"Our message to retailers is simple: if you have not yet registered for a T&T Economic Operator and Facility ID Codes – please do so as soon as possible and feel free to contact your Imperial representative for assistance, if necessary," he added.
A spokeswoman for the UK's ID Issuer, De La Rue, said: "We currently have 36,527 registered Economic Operators registering over 57,500 Facilities.
"The contact centre is handling around 100 calls a day assisting a variety of retailers, wholesalers and manufacturers."
Retailers who sell tobacco must register with De La Rue and apply for their Track and Trace codes via the web portal https://eutpd.uk.delarue.com/login
Retailers can continue to buy non-Track and Trace-compliant stock while stocks last and sell it until 20 May 2020.