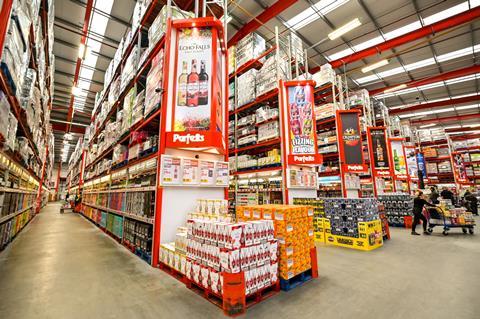 Parfetts is to open a new depot in central Birmingham.
The 100,000-square-foot depot will launch later this year, creating 100 new jobs as well as providing independent retailers across the Midlands with access to a wide range of regular promotions from weekly manager's specials to quarterly showcases. Following on from existing sites in Aintree, Anfield, Halifax, Middlesbrough, Sheffield, Somercotes and Stockport, this will be Parfetts' eighth depot.
Guy Swindell, joint managing director of Parfetts, said: "Our eighth depot is an important milestone in the development of Parfetts and our symbol groups. It brings our employee-owned and value-led cash and carry model to the Midlands, which we believe will help to support independent retailers across the region."
Noel Robinson, joint managing director of Parfetts, said: "We continue to invest in our offer with an award-winning symbol group, rapidly expanding own label offering and a value proposition designed to support retailer margins. We are excited to launch the depot later this year."
Parfetts also recently invested in a digital agency to support the development of its digital platforms to create a best-in-class experience for retailers. With this investment, Parfetts aims to mirror its depot experience online and provide retailers with friendly and efficient service.
Swindell added: "As an employee-owned business, Parfetts can reinvest back into the business and support customers. We remain focused on keeping things simple for our retailers. Go Local and The Local offers retailers a flexible package bespoke to store location, size, current turnover, and growth potential."