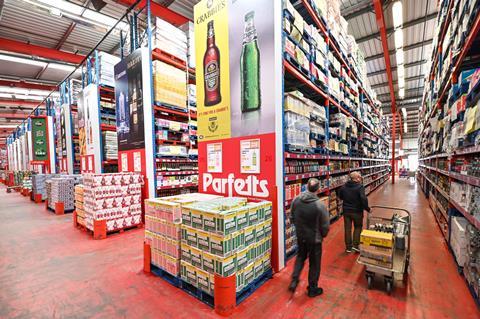 Parfetts has completed an extension of its Aintree depot as part of its growth strategy to increase its delivered offering.
The work included the development of a dedicated loading area for delivered operations, creating more capacity and giving depot visitors an "improved experience".
The Aintree depot has seen delivered operations grow by 40% in the last two years and delivers across the North West from North Manchester into the Lake District and down to Stoke-on-Trent. Parfetts has hired 25 new staff to cope with demand at the site.
The investment follows the company's strategy of maintaining a market-leading cash and carry whilst continuing to grow the delivered arm of the business.
Parfetts' strategy is to extend its customer reach through delivery rather than acquisition, using four key depots (Middlesbrough, Sheffield, Somercotes and Aintree) as 24-hour delivered hubs.
The project also saw a dedicated picking area developed within the depot, which also creates more room for customers.
Anthony Fisher-Hibbs, general manager at Parfetts Aintree, said: "The expansion of the depot will create the capacity we need to continue to grow our delivered business while providing a better experience for our visitors. We've experienced significant growth through the pandemic as new retailers tried us for the first time and stayed. We aim for turnover to hit £3m a week over the coming months."