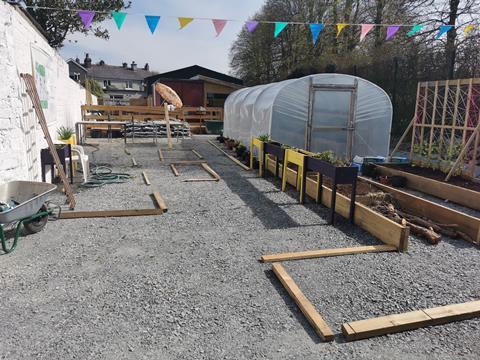 Nisa's Making a Difference Locally charity has helped retailers raise more than £160,000 to support local projects and good causes through the latest round of Heart of the Community Awards.
The Heart of the Community Awards initiative enables Nisa partners to nominate a local community project to receive up to £5,000 of funding from Making a Difference Locally.
The latest round of Heart of the Community Awards saw 53 good causes nationwide benefit from donations totalling £163,000, cementing the initiative as Making a Difference Locally's biggest funding giveaway to date.
Winning donations will fund a wide range of projects and equipment, with just some examples including village fairs, sensory gardens at primary schools, kayaks for a watersports club, equipment for use by Scout groups, outdoor play and gym equipment and community growing gardens.
One of the causes to benefit from funding of £5,000 was Penrhyncoch and Trefeurig Recreation and Sports Association (PATRASA), a committee of volunteers who help to maintain the community's park and recreation areas, providing a safe, fun play space for children of all ages, as well as a pleasant space for the whole community to enjoy with a play area, inclusive activities and features that encourage nature such as bug hotels and fruit trees.
Nisa's head of charity Kate Carroll said: "We received a fantastic response to our first round of funding last year and the feedback from good causes that have benefitted has been incredibly heart-warming, so we were delighted to be able to bring back the Heart of the Community Awards for a second round of donations.
"With many of us likely to have spent much of the last year indoors due to national restrictions, we were keen to support causes that encourage or help communities to spend time outdoors this time around and we again received hundreds of very deserving nominations.
"The Heart of the Community Awards have also provided a great opportunity for independent retailers to engage with local causes and projects in need of support and we look forward to seeing how the funding will really make a difference for their local area."