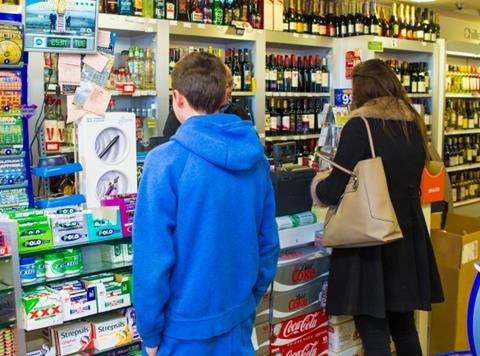 JTI (Japan Tobacco International) has revealed the latest results from its youth access prevention scheme, Identify, highlighting high levels of responsible retailing in the Brighton area.
Last year, 154 retailers in Brighton were subject to up to four rounds of 'mystery shopping' to identify premises that were 'at risk' of selling tobacco and vaping products to minors.
Results from the first round indicated that 58% of retailers were identified as being 'at risk' which means there was a failure by the retailer to follow a 'Challenge 25' process and ask the mystery shopper for ID to prove they are of legal age before the sale of tobacco and vaping products took place.
However after following specialist advice and in some cases, free-of-charge face-to-face training, only two retailers of those analysedstill remained in the 'at risk' category at the end of the four-stage process. It is important to note that the final two 'at risk' incidents were because of the sale of vaping products, not tobacco.
Reports on these retailers have been submitted to Brighton Trading Standards, who have the legal powers to use under-age test purchasers to prove if illegal sales are taking place and then take the necessary enforcement action. The mystery shoppers used in the IDentify scheme are over the legal age of 18, ensuring that no offence takes place if retailers fail a test purchase. However, the fact remains that as best practice to prevent underage sales had not been conducted by the two retailers, it leads JTI to classify these premises as being 'at risk' of breaking the law.
IDentify scheme
Since the programme launched in 2014, "IDentify" has test-purchased over 16,000 retailers, over 3,000 have been provided with compliance audits and in-store training. JTI also supports additional initiatives aimed at preventing underage sales of tobacco and vaping products through a No ID, No Sale! Toolkit as well as an 18+ Vaping Toolkit specifically designed for vape stores.
JTI works with Age Check Certification Services Ltd (ACCS), the UK's leading provider of compliance services for businesses of age restricted goods and services, to deliver the "IDentify" scheme. Any training provided to retailers through the scheme is free-of-charge and delivered by ACCS's fully qualified Trading Standards professionals.
Fiscal and regulatory affairs manager at JTI Ian Howell said: "The IDentify scheme helps tackle the problem of underage sales of tobacco and vaping products by providing training and support for retailers; in particular to smaller, independent retailers who often don't have the resources to provide the same level of staff training that larger stores do.
"The latest figures on smoking and vaping among young people continue to show very low levels of use – around 2% declaring themselves to be regular smokers or vapers i.e. smoking at least one cigarette, or one e-cigarette, a week. While this is welcome, it is still too high and this is why JTI continues to impress on retailers the need to follow best practice and obey the law."
"While we accept that retailers' jobs aren't easy, there can be no excuses when it comes to underage sales of tobacco, vaping and other nicotine products and they should always follow the Challenge 25 process."