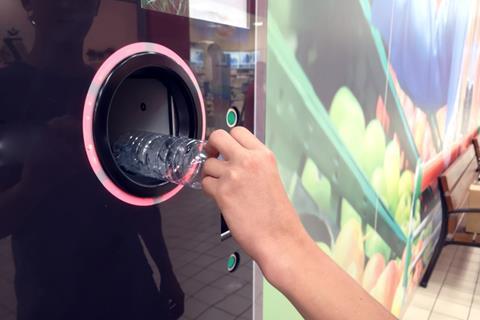 Three quarters of UK consumers want the government's proposed Deposit Return Schemes (DRSs) in England and Northern Ireland to reinstate glass bottles, a new poll revealed today.
While DRSs in Wales and Scotland are set to include glass, in March 2022 the government announced that glass would be excluded from DRSs in England and Northern Ireland. As part of this decision, glass drinks bottles would be in scope of extended producer responsibility, which will place targets on producers in relation to glass recycling and require them to pay for the cost of managing glass packaging generated by households.
However, the new poll of over 2000 adults, which was commissioned by campaign group Nature 2030 and conducted by Yonder, has shown that the overwhelming majority of UK consumers want glass to be incorporated within all UK DRSs.
Campaigners believe an 'all-in' scheme with a variable deposit is key to tackling Britain's waste crisis. They argue a comprehensive scheme capturing as many materials as possible will be easier for consumers to understand and is the most effective model for reducing waste.
A Plastic Planet co-founder Sian Sutherland said: "We urgently need an all-in deposit return scheme across all four nations of the UK. If we are to radically reduce our dependence on natural resources we need urgent systems change that go beyond mere lip service. That means dealing first with the UK's chronically low levels of glass recycling."
But this flies in the face of concerns highlighted by The Association of Convenience Stores (ACS), which has consistently called for the exclusion of glass in the scheme due to the operational and health and safety issues that it presents for retailers and colleagues.
When the glass exclusion in Northern Ireland and England was announced, ACS chief executive James Lowman said: "Retailers in England and Northern Ireland will be relieved that they won't have to handle the return of glass drinks containers as part of a Deposit Return Scheme. All of the operational problems related to a Deposit Return Scheme – colleague safety, storage, handling heavy waste and breakages - are made much more acute by the inclusion of glass."
He remained hopeful that the inclusion of glass in Wales' and Scotland's DRSs would be reconsidered. "We are disappointed that retailers in Wales and Scotland will have to face into these problems and bear the significant financial and operational costs of doing so," he said.
"Furthermore, having different packaging types included in different parts of the UK will be a nightmare for wholesalers and producers who will have to make, store and distribute two versions of many products. We hope that policy-makers in Wales and especially in Scotland, where the scheme is due to come into effect in just over a year's time, will reconsider the impact of including glass in the scheme."