Scandinavian Tobacco Group UK (STG UK) is changing the name of its top-selling miniature cigar brand Café Crème to Signature.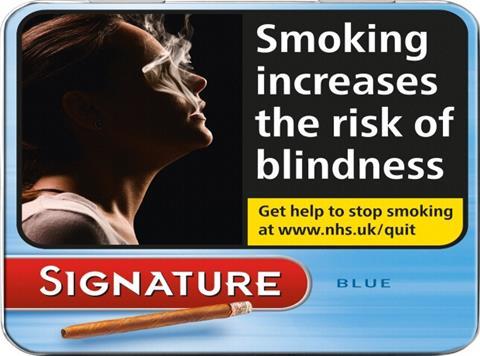 The change, which will take place in February, following a phased transition starting now, will align the name with "positive consumer perceptions of the brand as an authentic, premium and a contemporary high-quality product," STG UK said.
Launched back in 1963, Café Crème now has a 67.8% share of the total miniatures segment, according to STG.
Transition packs will feature a flash highlighting that the name will soon be changing to Signature.
Each pack will also include an inlay inside the tin with additional details informing consumers of the name change and reassuring them the cigars will remain the same.
New tins, featuring the same pack design used currently, and showcasing the Signature name, will then be brought to market in February.
Again, the inlay will convey more information to consumers and remind them that the product hasn't changed.
Jens Christiansen, head of marketing & public affairs at STG UK, said: "We're really excited to be continuing the evolution of one of the world's leading cigar brands with the launch of its new Signature brand name.
"While the cigar itself will remain wholly unchanged, the new name has been proven to resonate exceptionally well with consumers, offering them reassurance on the exceptional quality synonymous with the brand."
"The phased transition of the new name into the market will give retailers time to prepare their customers for the arrival of Signature next year to ensure no disruption to sales," he added.
STG UK will also be communicating the launch via a trade press campaign along with full details on its trade website www.stgtrade.co.uk.